Adapting For The International Chinese Market
By You Jin
30 October 2019 (Wed)
7:30pm – 9:00pm
Singapore Book Council Training Room
90 Goodman Road, Blk E #03-32
Goodman Arts Centre
Singapore 439053
MAP
Course Fee: $15.00
Eventbrite Registration Fee: $16.37
尤今将在讲座里讨论如何应对在中国出版作品的各种挑战。尤今在内地出版的经验丰富,自1989年至今,中国不同的出版社为她出版了83部作品,尤今将讨论有关作品内容的挑选和语言调整的技巧、与出版社签约所需要注意的事项等等事宜。
介绍尤今的著作由1989年至2019年在中国出版的概况。
作品在中国出版,在用字和内容选择上所需要注意的事项。
签订合同所需要注意的事项:版税、年份、使用权等等。
同一部著作在不同出版社出版的可能性。
出版选集所需要注意的事项。
中国宣传新书所举办的活动。
Join You Jin for a talk about how to navigate the various challenges of publishing in China. Based on her vast experience publishing in the Mainland from 1989 to the present, You Jin will offer tips on adapting content and language, as well as addressing practical issues associated with rights, royalties, and contracts.
Topics to be covered:
Introduction of You Jin's works published in China from 1989 to 2019
Selection of content and usage of words
Things to be aware of when signing a contract: Royalties, Limited Years, Usage rights, etc.
The possibility of publishing the same work with different publishers.
Things to be aware of when publishing an anthology.
Launching new books in China.
Desired learning outcomes: Participants will gain insight into how to navigate the Chinese publishing market.
Who should attend: Writers and translators who are aiming to break into the Chinese market.
About the Speaker:

You Jin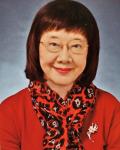 尤今是一位屡获殊荣的新加坡华文作家。她迄今已经 出版了190多部文学作品,其中98部已在大中华地区(中国大陆,台湾,香港)出版,中国出版界曾以 "尤今热"这个词语来形容她受欢迎的程度。她的创作包括小说、散文、小品文和游记。
You Jin is an award-winning Singaporean Chinese language writer. She is the author of over 190 literary works, 98 of which have been published in Greater China (China, Taiwan, Hong Kong), where she is so popular her fans coined the term 'You Jin fever.' Her literary works include short stories, novels, travelogues, and essays.
Registration Details
Registration is on a first-come-first-served basis and workshop fees must be paid before the workshop. If the minimum number of participants is not met for the class, the organisers will inform all participants about possible postponement and cancellation, two weeks before the workshop date.
Cancellation & Substitution
The workshop can be cancelled or postponed two weeks before the workshop date if the minimum number of participants is not met. Participants will be fully refunded for workshops cancelled by us.
Participants who are unable to attend a workshop they have registered for are to inform us of the reason two weeks before the workshop date. They will be fully refunded in the event of extenuating and mitigating circumstances (E.g. illness, bereavement, accidents) . Those who inform us up to five (5) working days before the workshop date will receive a 50% refund. Participants can also attend another course at the same value within the same year.
Upon registration, you are deemed to have read and understood the cancellation, withdrawal and substitution policy and accept the terms contained therein.