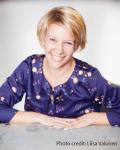 Selja Ahava (Finland)
Selja Ahava (1974) is a fiction author and scriptwriter from Finland. Her debut novel, The Day the Whale Swam through London was awarded the Laila Hirvisaari Prize in 2010. Her second book, Things that Fall from the Sky explores the unexpected and inexplicable nature of reality. Winner of the European Union Prize for Literature in 2016, its translation rights have been sold to eighteen territories and the English version was published by Oneworld in April 2019 in translation by Emily and Fleur Jeremiah. Ahava's autobiographical novel Before my Husband Disappears came out in 2017. She is currently working on her fourth novel that examines metamorphoses, both in insect life and the lives of fictional characters.
Courses conducted: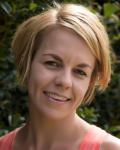 Nat Amoore (Australia)
NAT AMOORE is an Australian kid's writer and kidlit podcast host. Her debut novel Secrets Of A Schoolyard Millionaire had great success as both Dymocks and QBD's 'Kids Book Of The Month', becoming Australia's #1 bestselling debut Aussie children's fiction in 2019. It has now been sold into the UK, US, Italy, China, Estonia and Romania.
Her second book, The Power Of Positive Pranking has been shortlisted for the 2021 Readings Children's Book Prize. The Right Way To Rock is out in June 2021 with another book set for early 2022.
Nat is a host of KidLit podcast One More Page which has already had over 80K downloads and was a finalist in the 'Best Newcomer' category for the 2018 Australian Podcast Awards. 
Courses conducted: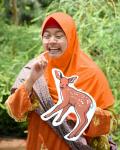 Jumaini Ariff
Jumaini Ariff ialah seorang pencerita profesional di bawah naungan Persatuan Penceritaan Singapura dan juga penulis buku cerita kanak-kanak seperti Siri Ariff Ingin Tahu dan lain-lain lagi. Beliau dikenali menerusi watak unik, Nek Selampit dan kerap terlibat dalam kempen-kempen bahasa dan budaya di peringkat nasional serta festival-festival penceritaan tempatan. Nek Selampit juga telah mewakili Singapure di arena penceritaan antarabangsa.
Nek Selampit seorang pencerita yang bertenaga dan sentiasa mencuit hati penonton dari segenap lapisan umur melalui cerita-cerita rakyat Asia, hikayat dan legenda dalam Bahasa Melayu.
Jumaini Ariff is an author and professional storyteller with Storytelling Association (Singapore). She has written several Malay children's picture books including the Ariff Discovers Series and Tiga, Dua, Satu... Zoom!
She is known for her unique persona, 'Nek Selampit' and has participated in numerous national events such as the Mother Tongue Languages Symposium and Bulan Bahasa as well as local and international storytelling festivals. 'Nek Selampit' is highly energetic and is able to enthrall audiences both young and old with her performances. She champions Asian folktales, fables and legends in the Malay language.
Courses conducted: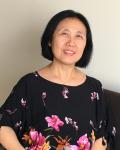 Juriah Atan
Juriah Atan is a professional storyteller with 13 years' experience. She has performed and facilitated storytelling workshops for children, adults and seniors since 2006. She has performed locally and overseas in Bangkok, Jakarta, Bangalore, West Malaysia and Sarawak. She is a freelance educator in Speech and Drama, Phonics and Communication Skills. She has also facilitated various workshops for parents and teachers in Speech and Drama, Phonics and Storytelling.
Courses conducted: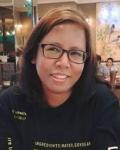 Nuntaporn Bodharamik
Nuntaporn Bodharamik graduated from the Faculty of Arts, Chulalongkorn University in 1995 and has been working as a translator since. She has translated mainly fiction including Thomas Harris' Hannibal Rising, Margaret Atwood's The Blind Assassin, C.S. Pacat's Prince's Gambit and King Rising, and E.L. James's Fifty Shades of Grey. Sonny Liew's The Art of Charlie Chan Hock Chye is her my first foray into graphic novels.
Courses conducted: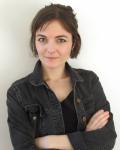 Natascha Bruce
Natascha Bruce translates Chinese-language fiction into English. Her work includes Lonely Face by Yeng Pway Ngon (Balestier, 2019), Lake Like a Mirror by Ho Sok Fong (Granta, 2019) and, with Nicky Harman, A Classic Tragedy by Xu Xiaobin (forthcoming from Balestier). She has also translated numerous short stories by Dorothy Tse, including for the anthologies BooksActually's Gold Standard (Math Paper Press, 2016) and That We May Live (Two Lines, 2020).
Courses conducted: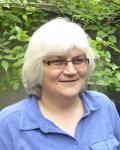 Shelly Bryant
Shelly Bryant divides her year between Shanghai and Singapore. She is the author of eleven volumes of poetry, a pair of travel guides, a nonfiction book, and a short story collection. She has translated work from the Chinese language for Penguin Books, Epigram Books, the National Library Board in Singapore, Giramondo Books, HSRC, Rinchen Books, and Maclehose Press. Her translation of Sheng Keyi's Northern Girls was long-listed for the Man Asian Literary Prize in 2012, and her translation of You Jin's In Time, Out of Place was shortlisted for the Singapore Literature Prize in 2016.
Courses conducted: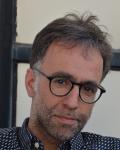 Harkaitz Cano (Basque Country / Spain)
The prominent Basque author Harkaitz Cano (1975) has published over thirty books of poetry, short stories, novels and comics, as well as books for children. His work has been translated into a dozen languages, including Spanish, German, Polish and Russian. His novels A Blade of Light and Twist were published in English translation by Archipelago in 2010 and 2018 respectively, both translated by Amaia Gabantxo. A Blade of Light explores the hypothetical possibility of an encounter between Hitler and Charlie Chaplin, whose film The Great Dictator is a thorn in Hitler's side. Twist is set in the politically charged climate of the 1980s in the Basque Country, providing a multi-vocal account of the conscience of a society in turmoil. He is also scriptwriter and translator, and has translated into Basque work s by Sylvia Plath, Anne Sexton and Allen Ginsberg, among others. He collaborates with artists, musicians and theatre people producing works for stage and performing his poetry.
Courses conducted: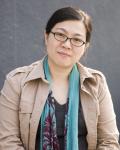 Phoebe Chan
CHAN, Yuk-Lan Phoebe is founder of Chan's Applied Theatre Lab (CATLab). She takes up a wide range of professional practice in drama education and applied theatre, in planning and facilitating drama programmes, teacher education, research, acting, directing and administration. She had convened Hong Kong's first master's programme in drama education and applied theatre (Hong Kong Art School & Griffith University partnership), and was Head of Performing Arts Research at the Hong Kong Academy for Performing Arts. Phoebe is also a founding member of Hong Kong Drama/Theatre and Education Forum (TEFO). Throughout the years, she has developed a long-term partnership with Oxfam Hong Kong on a range of drama initiatives for global citizenship education in Hong Kong and Taiwan.
Courses conducted: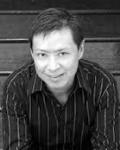 Felix Cheong
Felix Cheong, completed his Master of Philosophy in Creative Writing at the University of Queensland in 2002 and is currently an adjunct lecturer with Murdoch University, University of Newcastle, University of Western Australia, Temasek Polytechnic and LASALLE College of the Arts.
Author of nine books, including four collections of poetry, two teen detective novels, The Call from Crying House (2006), and the sequel, Woman in the Last Carriage (2007), and Vanishing Point, which was long-listed for the prestigious Frank O'Connor last year. His latest book is Singapore Siu Dai, a collection of humorous flash fiction. The sequel, Singapore Siu Dai 2, will be launched in September.
He received the National Arts Council's Young Artist of the Year for Literature Award in 2000 and was nominated for the Singapore Literature Prize in 2004.
Courses conducted: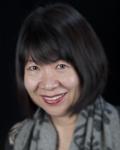 Melina Chua-Clark
Melina brings with her more than thirty years of experience in Advertising and Marketing Communication. From an award-winning background in copywriting, she has held significant senior creative and management positions in international advertising agencies as well as founding a local one.
Her teaching experience includes lecturing at the Nanyang Technological University on Communication subjects such as Creative Strategy, Advertising and Writing for Media; and teaching Creative Concepts, Art of Story and History of the Arts at the Republic Poly.
Melina holds an MSocSc (Counselling) and a BA in Sociology and English.
In addition to teaching and training based on her professional communication specialty, she conducts workshops on soft skills development and personal growth and fulfillment. She is passionate about how the application of communication skills and expertise can be harnessed for individuals to achieve life goals.
Courses conducted: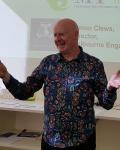 Simon Clews
Simon Clews has been involved in all things literary for close to three decades now. For fourteen years he directed the world famous Melbourne Writers Festival and for the past decade he has headed up Melbourne University's prestigious Writing Centre for Scholars and Researchers, recently renamed the Melbourne Engagement Lab. He has organised thousands of literary events, written for newspapers and magazines and is currently wrestling with a small digital publishing start-up that seems to have a life of its own. He teaches writers and academics all around the world how to get the best out of the only tool they have in their trade ... words.
Courses conducted: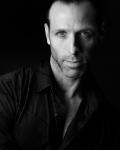 Xavier Comas
Xavier Comas is a Fine Arts graduate of the University of Barcelona and Spanish graphic designer, photographer and author with more than 25 year-experience in book cover design. He is the founder of Opalworks, one of the foremost book cover studios in Spain and the CEO of Cover Kitchen, an award-winning book cover design studio based in Bangkok working for international publishers such as Penguin-RandomHouse, Planeta and Tuttle. His cover design for the European bestseller "Viajo Sola", was selected by leading art directors in the publishing industry as one of the best cover designs in Spain of 2014. Xavier's first book, both as a photographer and author, titled "The House of the Raja", was published in 2014 by River Books.
Courses conducted: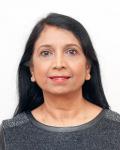 Shalini Damodaran
Shalini Damodaran is a writer, writing coach and teacher educator. She is an experienced Master Teacher specialized in the training of teacher leaders and teachers in the teaching of writing. She was trainer and writing coach at the English Language Institute of Singapore and the Singapore Writing Project affiliated to the National Writing Project in the US. She has designed and facilitated three-week writing retreats for English language teacher leaders. As a writer, she writes to discover more about herself, her beliefs and her relationship with others.
Courses conducted: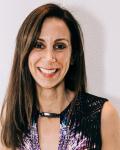 Liza Darnton
Liza Darnton, senior editor at Amazon Crossing, was born in New York and grew up overseas, where she developed a passion for Spanish and Latin American literature. She studied philosophy and psychology at Duke University before getting a Master's degree in social policy and then working for nonprofits in the US and abroad. Before Amazon Crossing, Liza worked as an editor at The Penguin Press in New York City, and as an independent, freelance editor specialising in nonfiction.
Courses conducted: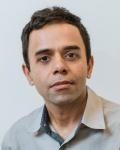 Shivaji Das
Writer, traveller, and photographer; Shivaji Das is the author of Angels by the Murky River: Travels Off the Beaten Track, Yoda Press (2017), Journeys with the caterpillar: Travelling through the islands of Flores and Sumba, Indonesia (2013), and Sacred Love: Erotic art in the temples of Nepal, Mandala Publications/ Aadarsh Books (2018).
Shivaji has also been published in magazines such as TIME, Asian Geographic, Venture Mag, Jakarta Post, Conscious Magazine, PanaJournal and Freethinker. His interviews have been featured on BBC, CNBC, Channel News Asia, Travel Radio Australia, Around the World TV, Radio Roaming, and Singapore Discovery Centre's IFD exhibition. Shivaji has conducted workshops on travel writing in several literary festivals in Singapore and the region. He is also the conceptualiser and organiser for the Migrant Poetry Contests in Singapore and Malaysia.
Courses conducted:
Debasmita Dasgupta
Debasmita Dasgupta is an award-winning Singapore-based, internationally published, Kirkus Best Prize nominated illustrator & graphic novelist. With over a decade-long career in the field of publishing, she has illustrated over 20 picture books, comics & poems working with publishers in the United States, the United Kingdom, India and Singapore including HarperCollins London, Scholastic India and Mango & Marigold Press USA. Widely known as an art-for-change advocate, she tells stories of changemakers from around the world partnering with global non-profits.
Courses conducted: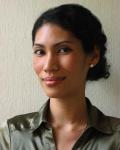 Melissa De Silva
Melissa De Silva is the author of "Others is Not a Race", about Eurasians in Singapore. It was awarded the 2018 Singapore Literature Prize in the creative non-fiction category. Her fiction has been published in Best New Singaporean Short Stories: Volume Three, Quarterly Literary Review Singapore and LONTAR: The Journal of Southeast Asian Speculative Fiction.
Headshot credit: William Tham
Courses conducted: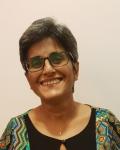 Shalni Doshi
Shalni Doshi is an experienced and energetic Singaporean storyteller. A regular at the 398.2 Storytelling Festival since its inauguration in 2015, she has performed at the National Gallery and Singapore Writers Festival. A storyteller and Speech and Drama instructor, Shalni has facilitated training workshops for teachers. She has been invited by the National Library Board to train their volunteers in the art of storytelling, as part of their very popular KidsRead programme.
Courses conducted: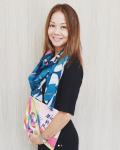 Eva Wong Nava
Eva Wong Nava is an award-winning children's book author who lives between two worlds. She reads copiously and writes voraciously. Eva holds degrees in English Literature and Art History. She has taught children and adults how they can use writing for communication and play. Eva is currently reading a Masters in Children's Literature towards a PhD focusing on memory in childhood reading. She has been a speaker at the Asian Festival of Children's Content on writing about diversity and representing marginalised voices. Eva has forthcoming picturebooks with Penguin Random House SEA. She lives in London with her family, two scampering squirrels, and a regal fox.
Courses conducted: