Commissioning and Managing Digital Publishing for Book Publishers
By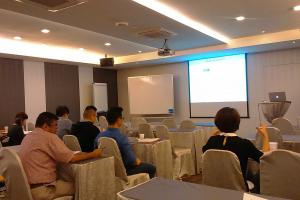 View Gallery
SYNOPSIS
Managing digital projects successfully requires us to re-think much of the 'old' publishing process. Starting with how we identify projects and the new questions we need to ask: Blended or born digital, how do you decide what's right for your customers? Will customers pay for it? Can you deliver it at a profit? Do you have the required customer relationships and channels? Includes case examples, templates and models from different book publishing sectors.
AIMS
Blended or born digital, how do you decide what's right for your customers?
Assessing the potential of your digital project.
How do we maintain control and make the right decisions to ensure that we deliver profitable publishing to our companies?
Business models, pricing, product life-cycle, renewals and retention – what will work for your customers?
Developing and managing digital products - user feedback, agile publishing, Minimum Viable Products (MVPs), content workflows, new content types and use of standards e.g. EDUPUB, QTI (Quiz and Test Interoperability), data & analytics.
What's the day like?
With just enough technical content so that you understand the issues you most need to, this is delivered by a UK publisher whose experience has encompassed 'traditional' print publishing through to born digital, and who also sees the challenges from the perspective of a commissioning editor.
Who should attend?
Editors with responsibility for digital publishing of book related content, whether born digital or 'add on' as part of a blended project.
About the Trainer:
Registration Details
Kinokuniya Privilege Card Members
Kinokuniya Privilege card members can enjoy 10% off the workshop fee.
Please provide your membership number and workshop title to [email protected] for the discount code before online registration.
Minimum – Maximum Number of Participants: 10 – 30 pax
Registration is on a first-come-first-served basis and workshop fees must be paid before the workshop. If the minimum number of participants is not met for the class, the organisers will inform all participants about possible postponement and cancellation, two weeks before the workshop date.
Cancellation & Substitution
The workshop can be cancelled or postponed two weeks before the workshop date if the minimum number of participants is not met. Participants will be fully refunded for workshops cancelled by us.
Participants who are unable to attend a workshop they have registered for are to inform us of the reason two weeks before the workshop date. They will be fully refunded in the event of extenuating and mitigating circumstances (E.g. illness, bereavement, accidents) . Those who inform us up to five (5) working days before the workshop date will receive a 50% refund. Participants can also attend another course at the same value within the same year.
Upon registration, you are deemed to have read and understood the cancellation, withdrawal and substitution policy and accept the terms contained therein.