Digital Licensing and Distribution
By
DIGITAL vs. PRINT
The digital arena is the fastest moving, most constantly transforming area of publishing. Even publishers with a solid grounding in contract law and print distribution are often challenged by new formats, applications versus ebooks, their own versus other's platforms, copyright protection, what to charge for how much content in which form and how to set up lucrative digital revenue streams in this rapidly changing field.
DISCOVER CURRENT INDUSTRY PRACTICES
What are the practical lessons already learned from both the academic and trade publishing environments? This
workshop will help you discover the best industry practices with up-to-date examples. Jamie will illustrate must
have clauses with accessible checklists that she has developed over her 14 years in publishing. Whether you are
selling or licensing content, she aims to ensure that even if you don't walk away with all the answers, you are armed with all the rights questions to ask to get the best possible deals for your titles.
NEGOTIATE, NEGOTIATE, NEGOTIATE
To become an informed participant and leader in the evolution of your company's digital strategy, you will analyse existing agreements and draft terms through practice negotiation exercises.
You will be asked to fill out a confidential questionnaire before the course. This information allows Jamie to tailor the course content to your specific needs and to focus on the digital issues you would like covered during the workshop.
You are encouraged to bring copies of any digital agreements your company currently uses or those boilerplates
you may be reviewing.
WORKSHOP OUTLINE
Introductions: Delegate experience and personal learning objectives for the day.
How digital rights differ from other subsidiary rights.
Reactive and proactive licensing and sales.
Business models: licensing versus distribution.
Who are the clients for your content? Key digital markets, content aggregators
Contracts - templates and customised
Key clauses
Scenario planning specific to your content. The negotiation dance.
Summation, key contacts and resources for further business/networking.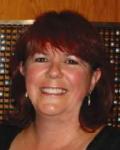 Jamie McOuat runs her own strategic publishing consultancy, Rights Focus, specialising in growing publisher revenue via bespoke training in sales and marketing, rights and acquisition negotiations.
Having worked with contracts in creative industries her entire professional career, she has negotiated publishing rights for over 14 years. She began as Rights Director at Princeton University Press, and then moved to domestic licensing at John Wiley & Sons in the US during the pioneering era of digital licensing.
In 2000 she transferred to the UK to head up Wiley's Global Rights department and formed digital teams to address the business, financial and pharmaceutical markets, as well as to cover globally published content for translation, serial, audio, film, merchandising and reprint rights. At Wiley-Blackwell, she performed due diligence in all major acquisitions for a decade.
Jamie has a Masters in International Publishing from Oxford Brookes, where she guest lectures in Publishing Principles and Practices, Publishing and Language, and Rights modules. She teaches for the Publishing Training Centre, the Association of Learned and Professional Society Publishers, and the Oxford Publishing Society, She has worked in business development for the Oxford Centre for International Publishing Studies and for Indian, US and UK firms but is still best known for having been George Clooney's agent during her time in Hollywood.
Registration Details
Registration is on a first-come-first-served basis and workshop fees must be paid before the workshop. If the minimum number of participants is not met for the class, the organisers will inform all participants about possible postponement and cancellation, two weeks before the workshop date.
Cancellation & Substitution
The workshop can be cancelled or postponed two weeks before the workshop date if the minimum number of participants is not met. Participants will be fully refunded for workshops cancelled by us.
Participants who are unable to attend a workshop they have registered for are to inform us of the reason two weeks before the workshop date. They will be fully refunded in the event of extenuating and mitigating circumstances (E.g. illness, bereavement, accidents) . Those who inform us up to five (5) working days before the workshop date will receive a 50% refund. Participants can also attend another course at the same value within the same year.
Upon registration, you are deemed to have read and understood the cancellation, withdrawal and substitution policy and accept the terms contained therein.