Editing for the International English Market
By Anya Goncharova
2 July 2020 (Thu)
4:00pm – 5:30pm
Online

Course Fee: $15.00
Eventbrite Registration Fee: $1.37
In this session, literary agent, Anya Goncharova, will share insights into what international editors are looking for in works submitted and provide information on how to prepare manuscripts for submission.
The programme will give an overview of the book publishing process, taking participants through the stages of the editorial considerations and decisions, as well as share tips on how to make sure their work stands out against the rest. Based on her own experience in the publishing industry, Anya will go over what agents who work with top international publishing houses are looking for and what happens to the manuscript once it is acquired by an editor.
Participants will be given the opportunity to talk about their own work, ask questions related to their submissions and to give each other feedback of their own experiences.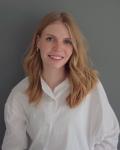 Anya Goncharova is a literary agent working for Peony Literary Agency and Tender Leaves Translation. Currently based in Shanghai, she works with international and local authors to connect them with top publishers and readers all over the world. Prior to her agenting role, she was the editor heading the English-language list at Penguin Random House North Asia where she published a variety of fiction and non-fiction from and about the region. Anya works in English, Russian and Chinese and she is always on the lookout for fiction in English and in translation, as well as original non-fiction.
Registration Details
Kinokuniya Privilege Card Members
Kinokuniya Privilege card members can enjoy 10% off the workshop fee.
Please provide your membership number and workshop title to [email protected] for the discount code before online registration.
Registration is on a first-come-first-served basis and workshop fees must be paid before the workshop. If the minimum number of participants is not met for the class, the organisers will inform all participants about possible postponement and cancellation, two weeks before the workshop date.
Cancellation & Substitution
The workshop can be cancelled or postponed two weeks before the workshop date if the minimum number of participants is not met. Participants will be fully refunded for workshops cancelled by us.
Participants who are unable to attend a workshop they have registered for are to inform us of the reason two weeks before the workshop date. They will be fully refunded in the event of extenuating and mitigating circumstances (E.g. illness, bereavement, accidents) . Those who inform us up to five (5) working days before the workshop date will receive a 50% refund. Participants can also attend another course at the same value within the same year.
Upon registration, you are deemed to have read and understood the cancellation, withdrawal and substitution policy and accept the terms contained therein.