Embracing the Weird: Writing Speculative Fiction
By Victor Fernando R. Ocampo
17 December 2020 (Thu)
3:00pm – 4:30pm
Online

Course Fee: $25.00
Eventbrite Registration Fee: $1.62
Embracing the weird in your writing means taking risks and breaking rules. It means being completely honest and not being afraid of judgment. It means having fun, trying experimental techniques and looking at things from strange angles. In this online course, we'll explore how approaching writing in unusual ways can unlock your creativity. We'll do some reading, lots of writing and break some writing rules while we're at it.
This workshop is suitable for 13 to 16 year olds who would like to understand speculative fiction and try their hand at writing a piece that defies all rules.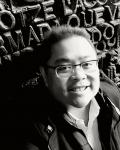 Victor Fernando R. Ocampo is the author of the International Rubery Book Award shortlisted The Infinite Library and Other Stories (Math Paper Press, 2017) and Here be Dragons (Canvas Press, 2015), which won the Romeo Forbes Children's Story Award in 2012. His play-by-email interactive fiction piece "The Book of Red Shadows" debuted at the Singapore Writers Festival in 2020.
His writing has appeared in many publications including Apex Magazine, Likhaan Journal, Strange Horizons, Science Fiction World and The Quarterly Literature Review of Singapore, as well as anthologies like The Best New Singapore Short Stories, Fish Eats Lion: New Singaporean Speculative Fiction, LONTAR: The Journal of Southeast Asian Speculative Fiction, and Maximum Volume: Best New Philippine Fiction.
He is a fellow of the Milford Science Fiction Writers' Conference (UK) and a Jalan Besar writer-in-residence at Sing Lit Station (2020/2021).
Registration Details
Kinokuniya Privilege Card Members
Kinokuniya Privilege card members can enjoy 10% off the workshop fee.
Please provide your membership number and workshop title to [email protected] for the discount code before online registration.
Registration is on a first-come-first-served basis and workshop fees must be paid before the workshop. If the minimum number of participants is not met for the class, the organisers will inform all participants about possible postponement and cancellation, two weeks before the workshop date.
Cancellation & Substitution
The workshop can be cancelled or postponed two weeks before the workshop date if the minimum number of participants is not met. Participants will be fully refunded for workshops cancelled by us.
Participants who are unable to attend a workshop they have registered for are to inform us of the reason two weeks before the workshop date. They will be fully refunded in the event of extenuating and mitigating circumstances (E.g. illness, bereavement, accidents) . Those who inform us up to five (5) working days before the workshop date will receive a 50% refund. Participants can also attend another course at the same value within the same year.
Upon registration, you are deemed to have read and understood the cancellation, withdrawal and substitution policy and accept the terms contained therein.