Improving the reading comprehension skills of dyslexic children aged 7 – 9
By Steven Sim, Lee Seow Ser, Heman Tan
3 March 2018 (Sat)
9:30am – 4:30pm
Singapore Book Council Training Room
90 Goodman Road, Blk E #03-32
Goodman Arts Centre
Singapore 439053
MAP
Course Fee: $30.00
Eventbrite Registration Fee: $2.74
In this one-day seminar, you will meet several people who can help you on your journey in understanding dyslexia and working with dyslexic children aged 7 - 9.
MORNING SESSION: 9.30am - 11.30am
Ticket for morning session alone: $32.74
The morning session of the seminar will feature talks:
Talk by Mr Steven Sim, Educational Therapist, Dyslexic Association of Singapore (DAS): He will speak generally about the current situation of dyslexia in Singapore and the role DAS is playing.

Talk by Mr Heman Tan – Co-Founder cum Chef owner of Iron Supper Club, Iron Man Chef, Ceramist: He will speak about how he overcame his reading and writing difficulties as a dyslexic.

Talk by local book publishers, Helang Books: They will share about the motivations behind their innovative, socially inclusive and dyslexia-friendly children's picture book series: Little Kids, Big Ideas and I am Unique. These Singapore-produced English-Braille-Tactile and bilingual books enhance reading accessibility, celebrate the bright sparks in kids and explore the world of children with special needs.
If you are attending only the morning portion, the cost will be $32.74
AFTERNOON SESSION: 1-4.30pm
Ticket for afternoon session alone: $42.99
Ticket for both morning and afternoon sessions: $73.74
The afternoon session of the seminar will feature a workshop and focus group session followed by a presentation by the participants. This portion is suitable for teachers, allied educators and therapists who work with dyslexic children aged 7 - 9 years of age.
Workshop conducted by Ms Sylvia Foo, Senior Lecturer, Dyslexic Association of Singapore Academy
Synopsis: Reading comprehension requires active engagement of the text. However, readers with dyslexia experience difficulties which hamper this active engagement. Sylvia will share how dyslexic readers can use their background knowledge and active thinking strategies to better access the texts that they read for school and leisure.
Participants prepare for a brief presentation. In their presentation, they will speak about using strategies which they learnt during the workshop and any other strategies they know to help dyslexic learners overcome one or two difficulties they have encountered.
If you are attending only the afternoon portion, the cost will be $42.99
If you are attending both the morning and afternoon portion, the cost will be $73.74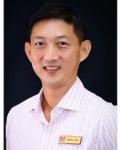 Steven has been an Educational Therapist with the Dyslexia Association of Singapore (DAS) since 2015. He has been trained to provide specialist intervention for children with Dyslexia. Steven also has a dual specialisation in English Exam skills to help equip students with various strategies and skillsets to perform well in National Examinations like PSLE.He holds a Specialist Diploma and a Post Graduate Certificate on Special Education Needs with the University of South Wales. He is currently pursuing a Master's program with the same University.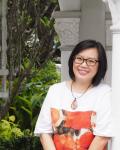 Lee Seow Ser is the author of The Rain Tree and Si Ma Guang and the Giant Jar. As project lead of To S.I.R. (Socially Inclusive Reads) with Love, she joyfully creates values-imbued picture books with stories in dyslexia-friendly font, Braille and tactile elements for children, with or without special needs, to enjoy.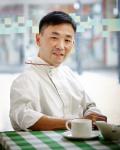 Chef Heman Tan is a man of many talents, in addition to having more than 20 years of culinary experience; he is also a competitive triathlete and a celebrated ceramist! Currently he is the Co-Founder cum Chef owner of Iron Supper ClubHe manages his dyslexia at work with the clever use of visuals, graphics and even the handy dictionary to remember recipes. As busy as he is, Heman is never too far away from being hands on in the kitchen and putting his creativity to good use.
Registration Details
Minimum – Maximum Number of Participants: 15 – 30 pax
Registration is on a first-come-first-served basis and workshop fees must be paid before the workshop. If the minimum number of participants is not met for the class, the organisers will inform all participants about possible postponement and cancellation, two weeks before the workshop date.
Cancellation & Substitution
The workshop can be cancelled or postponed two weeks before the workshop date if the minimum number of participants is not met. Participants will be fully refunded for workshops cancelled by us.
Participants who are unable to attend a workshop they have registered for are to inform us of the reason two weeks before the workshop date. They will be fully refunded in the event of extenuating and mitigating circumstances (E.g. illness, bereavement, accidents) . Those who inform us up to five (5) working days before the workshop date will receive a 50% refund. Participants can also attend another course at the same value within the same year.
Upon registration, you are deemed to have read and understood the cancellation, withdrawal and substitution policy and accept the terms contained therein.