Introduction to Copyediting for Non-fiction
By
Editor, trainer and storyteller, Fiona Eadie from the Society of Editors and Proofreaders (SfEP, UK), will take participants through factors to consider when marking up a typescript for the typesetter or publisher and how to do this clearly and logically. The course will introduce participants to BSI (British Standards Institution) proof reading symbols. There will be several practical exercises and time for discussion. Suitable for anyone copy-editing newsletters, marketing materials and similar non-fictional content.
An ALAP certificate of attendance will be awarded to course participants.
Workshop Aims
By the end of the course you will have learned:
BSI (British Standards Institution) proof reading symbols
What copy-editing is and why it's essential
How to begin – what to check before you start
Basic copy-editing skills
How to compile a style sheet
The importance of both the author's voice and the reader's grasp of information
How to ensure that both content and structure work well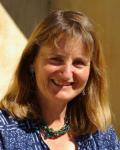 Fiona is passionate about language and about bringing writing and the spoken word to life. She has more than 25 years of experience as an editor working on a wide range of publications from fliers to newsletters and from illustrated books to websites. She works for book publishers, charities and government bodies through her own limited company. An Advanced Member of the Society for Editors and Proofreaders (UK), Fiona is able to offer detailed and efficient editing and proofreading services as well as writing and training expertise. Her enthusiasm for words has also led Fiona to become a skilled and well- respected storyteller.
Registration Details
Registration is on a first-come-first-served basis and workshop fees must be paid before the workshop. If the minimum number of participants is not met for the class, the organisers will inform all participants about possible postponement and cancellation, two weeks before the workshop date.
Cancellation & Substitution
The workshop can be cancelled or postponed two weeks before the workshop date if the minimum number of participants is not met. Participants will be fully refunded for workshops cancelled by us.
Participants who are unable to attend a workshop they have registered for are to inform us of the reason two weeks before the workshop date. They will be fully refunded in the event of extenuating and mitigating circumstances (E.g. illness, bereavement, accidents) . Those who inform us up to five (5) working days before the workshop date will receive a 50% refund. Participants can also attend another course at the same value within the same year.
Upon registration, you are deemed to have read and understood the cancellation, withdrawal and substitution policy and accept the terms contained therein.