Understanding Copyright Law and Contract Law in Publishing Industry
By
Copyright law is a topic that almost everyone has heard of, but yet know very little about. What little is known, is however often perceived to be complicated to understand and even harder to apply. Coupling Contract law with Copyright law only adds to the conundrum. The speaker will, in this workshop, unravel the complexities behind both Copyright and Contract law and share his experience and provide practical tips on how to avoid legal minefields, especially in the digital world.
Course Outline
Brief refresher on Copyright law
(a) Authorship versus Ownership
(b) Expression versus Ideas (Requirement of Originality)
(c) Material Form
(d) Types of Works
- Literary, Artistic, Dramatic and Musical Works
- Copyright in Titles? Names?
(d) Duration of Copyright
(e) Infringement and Reliefs

Brief refresher on Contract law
(a) Contract formation
- Offer, Acceptance, Consideration, Legal intention
- Oral Contracts, Written Contracts, Online Contracts
(b) Vitiating Contracts
- mistake, misrepresentation
(c) Breach of Contracts and Reliefs

Publisher's contractual rights with authors
(a) Assignment, Exclusive licensee or mere licensee
(b) Rights available in respect of each of the above
- Right to sue under the Copyright Act?
- Right to sue under Contract?

Copyright law in the digital world
(a) Infringement
- Transient copies liable
- Storage? Caching? Mere conduit?
(b) Availability of Traditional Defences?
- Substantiality of copying
- Fair dealing
(c) Safe Harbour Provisions
- Protection afforded to internet service providers
(d) Digital Rights Management
- Rights Management Information
- Circumvention of Technological Measures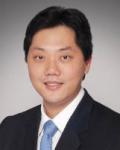 Arthur is a senior associate of ATMD Bird & Bird's Intellectual Property & Technology Group. His primary area of practice includes litigation and enforcement relating to patents, copyright, trade mark, passing off, domain name registrations, breach of confidence, malicious falsehood, trade secrets and registered designs. In addition, he also maintains an active interest in general and commercial litigation and has represented clients in a variety of commercial disputes ranging from breach of contract, breach of licensing agreements, breach of trust, breach of fiduciary duties, oppression on minority shareholders of a company, defamation and tenancy disputes.
Arthur graduated from the National University of Singapore with a Bachelor of Laws degree (LLB) (Hons) Second Class (Upper Division) in 2006. He was admitted to the Supreme Court of Singapore as an Advocate and Solicitor in 2007. Arthur also holds a Bachelor of Engineering (Chemical) First Class Honours with a minor in Business Administration from the National University of Singapore.
Registration Details
Registration is on a first-come-first-served basis and workshop fees must be paid before the workshop. If the minimum number of participants is not met for the class, the organisers will inform all participants about possible postponement and cancellation, two weeks before the workshop date.
Cancellation & Substitution
The workshop can be cancelled or postponed two weeks before the workshop date if the minimum number of participants is not met. Participants will be fully refunded for workshops cancelled by us.
Participants who are unable to attend a workshop they have registered for are to inform us of the reason two weeks before the workshop date. They will be fully refunded in the event of extenuating and mitigating circumstances (E.g. illness, bereavement, accidents) . Those who inform us up to five (5) working days before the workshop date will receive a 50% refund. Participants can also attend another course at the same value within the same year.
Upon registration, you are deemed to have read and understood the cancellation, withdrawal and substitution policy and accept the terms contained therein.