A Single Swallow - In Conversation with the Author, Translator and Editor
By Zhang Ling, Shelly Bryant, Liza Darnton
19 December 2020 (Sat)
10:00am – 11:00am
Online

Course Fee: $0.00
Join award winning author Zhang Ling, translator Shelly Bryant, and editor Liza Darnton as they discuss the processes behind the anticipated English translation, A Single Swallow; an epic that explores relationships, ideals and identities amidst the horrors of World War II.
Listen to them share how they translate the cultural, emotional and linguistic nuances from the original work for their English readers without losing the essence of the original story.
This session is co-presented with Tender Leaves Translation.
Zhang Ling's A Single Swallow can be purchased here.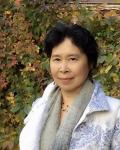 Zhang Ling is a Chinese Canadian author whose major works include A Single Swallow (《勞燕》), Aftershock (《餘震》), and Gold Mountain Blues (《金山》). She won the Chinese Media Literature Award for Author of the Year, the Grand Prize (twice) of Overseas Chinese Literary Award, Taiwan's Open Book Award, and was twice nominated for the Hong Kong Dream of Red Chamber International Prize for Chinese Fiction. Her novella Aftershock has been adapted into China's first IMAX movie.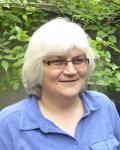 Shelly Bryant divides her year between Shanghai and Singapore. She is the author of eleven volumes of poetry, a pair of travel guides, a nonfiction book, and a short story collection. She has translated work from the Chinese language for Penguin Books, Epigram Books, the National Library Board in Singapore, Giramondo Books, HSRC, Rinchen Books, and Maclehose Press. Her translation of Sheng Keyi's Northern Girls was long-listed for the Man Asian Literary Prize in 2012, and her translation of You Jin's In Time, Out of Place was shortlisted for the Singapore Literature Prize in 2016.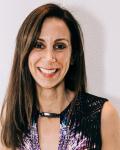 Liza Darnton, senior editor at Amazon Crossing, was born in New York and grew up overseas, where she developed a passion for Spanish and Latin American literature. She studied philosophy and psychology at Duke University before getting a Master's degree in social policy and then working for nonprofits in the US and abroad. Before Amazon Crossing, Liza worked as an editor at The Penguin Press in New York City, and as an independent, freelance editor specialising in nonfiction.
Registration Details
Registration is on a first-come-first-served basis and workshop fees must be paid before the workshop. If the minimum number of participants is not met for the class, the organisers will inform all participants about possible postponement and cancellation, two weeks before the workshop date.
Cancellation & Substitution
The workshop can be cancelled or postponed two weeks before the workshop date if the minimum number of participants is not met. Participants will be fully refunded for workshops cancelled by us.
Participants who are unable to attend a workshop they have registered for are to inform us of the reason two weeks before the workshop date. They will be fully refunded in the event of extenuating and mitigating circumstances (E.g. illness, bereavement, accidents) . Those who inform us up to five (5) working days before the workshop date will receive a 50% refund. Participants can also attend another course at the same value within the same year.
Upon registration, you are deemed to have read and understood the cancellation, withdrawal and substitution policy and accept the terms contained therein.