Translation, Interpretation, Adaptation
By Natascha Bruce, Nuntaporn Bodharamik, Shelly Bryant
30 September 2020 (Wed)
8:00pm – 9:30pm
Online

Course Fee: $0.00
Translators play an important role in bridging stories and cultural nuances. They provide access to literary works written in different languages. Join us this International Translation Day for a session with translators and authors as they share about the issues they face in bringing works to audiences that were not the original target readers.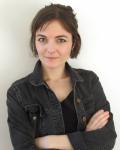 Natascha Bruce translates Chinese-language fiction into English. Her work includes Lonely Face by Yeng Pway Ngon (Balestier, 2019), Lake Like a Mirror by Ho Sok Fong (Granta, 2019) and, with Nicky Harman, A Classic Tragedy by Xu Xiaobin (forthcoming from Balestier). She has also translated numerous short stories by Dorothy Tse, including for the anthologies BooksActually's Gold Standard (Math Paper Press, 2016) and That We May Live (Two Lines, 2020).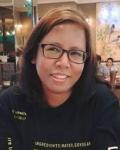 Nuntaporn Bodharamik graduated from the Faculty of Arts, Chulalongkorn University in 1995 and has been working as a translator since. She has translated mainly fiction including Thomas Harris' Hannibal Rising, Margaret Atwood's The Blind Assassin, C.S. Pacat's Prince's Gambit and King Rising, and E.L. James's Fifty Shades of Grey. Sonny Liew's The Art of Charlie Chan Hock Chye is her my first foray into graphic novels.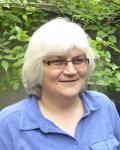 Shelly Bryant divides her year between Shanghai and Singapore. She is the author of eleven volumes of poetry, a pair of travel guides, a nonfiction book, and a short story collection. She has translated work from the Chinese language for Penguin Books, Epigram Books, the National Library Board in Singapore, Giramondo Books, HSRC, Rinchen Books, and Maclehose Press. Her translation of Sheng Keyi's Northern Girls was long-listed for the Man Asian Literary Prize in 2012, and her translation of You Jin's In Time, Out of Place was shortlisted for the Singapore Literature Prize in 2016.
Registration Details
Registration is on a first-come-first-served basis and workshop fees must be paid before the workshop. If the minimum number of participants is not met for the class, the organisers will inform all participants about possible postponement and cancellation, two weeks before the workshop date.
Cancellation & Substitution
The workshop can be cancelled or postponed two weeks before the workshop date if the minimum number of participants is not met. Participants will be fully refunded for workshops cancelled by us.
Participants who are unable to attend a workshop they have registered for are to inform us of the reason two weeks before the workshop date. They will be fully refunded in the event of extenuating and mitigating circumstances (E.g. illness, bereavement, accidents) . Those who inform us up to five (5) working days before the workshop date will receive a 50% refund. Participants can also attend another course at the same value within the same year.
Upon registration, you are deemed to have read and understood the cancellation, withdrawal and substitution policy and accept the terms contained therein.