Discover the storyteller within you 3: Storytelling with unusual props
By Ana Sousa Gavin
22 October 2016 (Sat)
9:30am – 4:30pm
Training Room 2
Training Room @ THE COMMERZE
1 Irving Place, #08-09, The [email protected] Singapore 369546
MAP
Course Fee: $50.00
Eventbrite Registration Fee: $2.50

SYNOPSIS
In this hands-on workshop, adults will learn how to tell stories orally using unusual props, that is, using open ended materials, to guide their audience's imagination and later facilitate their retelling of the story. This workshop is suitable for storytellers who target young audiences aged 2 to 10 years old.

By manipulating props to tell a story, abstract concepts such as sequencing become concrete, thus more easily understood by young children.

The storyteller must use both creativity and imagination to give "life" to open-ended materials when telling a story, since those are not real representations of characters, setting, etc. Your audience will learn how to think in a flexible manner by example.

Participants will create original stories in small groups, after playing a game to understand how to connect story elements. Each group will use unusual props to tell a story and receive positive feedback.
This workshop duration is inclusive of a 1-hour lunch and one 15-minute break.
Please register by 8 October for this workshop.

AIMS
Understand how Storytelling Activates Imagination
Connect Story Elements to Create an Original Story in a group
Understand Young Audiences' Learning & Attention Needs
Identify different types of Props and their benefits
Learn how to manage a Prop-Stage
Tell a story with unusual props
Retell another group's story to understand the audience's point of view
Classify stories according to age-group appropriateness
Learn from giving and receiving constructive feedback as well as from reflecting on experiences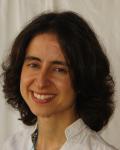 Ana Sousa Gavin is an experienced storyteller and trainer, qualified in Psychology and Early Years Education. She has a great passion for storytelling and believes that anyone can be a storyteller with their own personal style.
Registration Details
Kinokuniya Privilege Card Members
Kinokuniya Privilege card members can enjoy 10% off the workshop fee.
Please provide your membership number and workshop title to [email protected] for the discount code before online registration.
Minimum – Maximum Number of Participants: 15 – 25 pax
Registration is on a first-come-first-served basis and workshop fees must be paid before the workshop. If the minimum number of participants is not met for the class, the organisers will inform all participants about possible postponement and cancellation, two weeks before the workshop date.
Cancellation & Substitution
The workshop can be cancelled or postponed two weeks before the workshop date if the minimum number of participants is not met. Participants will be fully refunded for workshops cancelled by us.
Participants who are unable to attend a workshop they have registered for are to inform us of the reason two weeks before the workshop date. They will be fully refunded in the event of extenuating and mitigating circumstances (E.g. illness, bereavement, accidents) . Those who inform us up to five (5) working days before the workshop date will receive a 50% refund. Participants can also attend another course at the same value within the same year.
Upon registration, you are deemed to have read and understood the cancellation, withdrawal and substitution policy and accept the terms contained therein.