Adapting Stories for Performance
By Jean Tay
5 September 2020 (Sat)
9:30am – 12:30pm
Online

Course Fee: $80.00
Eventbrite Registration Fee: $2.99
This workshop aims to introduce participants to the process of adapting literary works to the stage, through a series of hands-on writing exercises.
Apart from a basic introduction to the fundamentals of dramatic writing, participants will learn strategies to develop compelling protagonists and start to explore different approaches to bring their adaptations to life.
Participants should have some basic experience in creative writing. They should come with a story they woould like to adapt for performance ane be prepared to share their stories and writing exercises with the other of the participants.
About the Trainer:

Jean Tay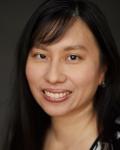 Jean Tay graduated in 1997 with a double-degree in creative writing and economics from Brown University, USA.
Plays produced include The Shape of a Bird (2016), Senang (2014), Sisters (2013), Everything but the Brain (2005, 2007, 2013), Boom (2008, 2012) and Plunge (2000). Jean also wrote the books for the musicals Great Wall: One Woman's Journey (2017), The Admiral's Odyssey (2005), and Man of Letters (2006). Her plays have been performed in Singapore, US, UK, and Italy. She has been nominated four times for Best Original Script for the Life! Theatre Awards, and won for Everything but the Brain in 2006. Her plays Everything but the Brain and Boom have been used as 'O' and 'N' Level literature texts for secondary schools. Jean is the founding Artistic Director of Saga Seed Theatre.
Photo credit: Crispian Chan
Registration Details
Kinokuniya Privilege Card Members
Kinokuniya Privilege card members can enjoy 10% off the workshop fee.
Please provide your membership number and workshop title to [email protected] for the discount code before online registration.
Registration is on a first-come-first-served basis and workshop fees must be paid before the workshop. If the minimum number of participants is not met for the class, the organisers will inform all participants about possible postponement and cancellation, two weeks before the workshop date.
Cancellation & Substitution
The workshop can be cancelled or postponed two weeks before the workshop date if the minimum number of participants is not met. Participants will be fully refunded for workshops cancelled by us.
Participants who are unable to attend a workshop they have registered for are to inform us of the reason two weeks before the workshop date. They will be fully refunded in the event of extenuating and mitigating circumstances (E.g. illness, bereavement, accidents) . Those who inform us up to five (5) working days before the workshop date will receive a 50% refund. Participants can also attend another course at the same value within the same year.
Upon registration, you are deemed to have read and understood the cancellation, withdrawal and substitution policy and accept the terms contained therein.