Translation & Adaptation - Navigating Languages and Cultures
By Jean Tay, Phoebe Chan, Seng Soo Ming, Zulfadli Rashid, Zelda Tatiana Ng
17 March 2021 (Wed)
7:30pm – 9:00pm
Online

Course Fee: $0.00
The panel comprising director, playwright and applied theatre practitioner who have worked on translated works will discuss their interpretation of the original work and how they adapted it for their audience.
The issues addressed will include:
How much do we translate, adapt and localise?
What does it mean to 'localise' a script?
When we translate and adapt, do we do the same to its culture?
Do we need to 'standardise' the language?
Do we need to 'beautify/modify/distill' the street language into official standard structure because theatre is a 'piece of art'?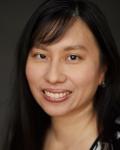 Jean Tay graduated in 1997 with a double-degree in creative writing and economics from Brown University, USA.
Plays produced include The Shape of a Bird (2016), Senang (2014), Sisters (2013), Everything but the Brain (2005, 2007, 2013), Boom (2008, 2012) and Plunge (2000). Jean also wrote the books for the musicals Great Wall: One Woman's Journey (2017), The Admiral's Odyssey (2005), and Man of Letters (2006). Her plays have been performed in Singapore, US, UK, and Italy. She has been nominated four times for Best Original Script for the Life! Theatre Awards, and won for Everything but the Brain in 2006. Her plays Everything but the Brain and Boom have been used as 'O' and 'N' Level literature texts for secondary schools. Jean is the founding Artistic Director of Saga Seed Theatre.
Photo credit: Crispian Chan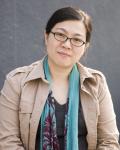 CHAN, Yuk-Lan Phoebe is founder of Chan's Applied Theatre Lab (CATLab). She takes up a wide range of professional practice in drama education and applied theatre, in planning and facilitating drama programmes, teacher education, research, acting, directing and administration. She had convened Hong Kong's first master's programme in drama education and applied theatre (Hong Kong Art School & Griffith University partnership), and was Head of Performing Arts Research at the Hong Kong Academy for Performing Arts. Phoebe is also a founding member of Hong Kong Drama/Theatre and Education Forum (TEFO). Throughout the years, she has developed a long-term partnership with Oxfam Hong Kong on a range of drama initiatives for global citizenship education in Hong Kong and Taiwan.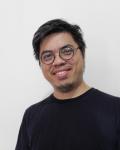 Soo Ming is a Malaysian actor, director and theatre educator based in Seremban, Negeri Sembilan.  He is the founder and artistic director of Pitapat Theatre. After graduating from ITI (Intercultural Theatre Institute, Singapore), he collaborated with acclaimed Taiwanese director, Stan Lai in his play, The Village (2008).  which toured in the United States, China, Singapore, Taiwan for more than 250 shows. Soo Ming's recent works includes Die Die Tak Bayar , Merah , An Enemy Of The People. At the Moment (2015 & 2016) and KAKAK (2016, 2017).   An Enemy Of The People. At the Moment and KAKAK has also performed in several international Arts festivals such as Tua-Tiu-Tian International Festival of Arts (TTTIFA, Taipei) and International Theatre Festival of Kerala (ITFOK, India), where as these two plays have won seven awards in KL's 14th and 15th  ADA Drama Awards including Best Director, Best Actor, Best Actress etc.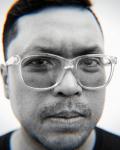 Zulfadli Rashid is a multi-hyphenated playwright; proficient in both English and Malay language. He is an Associate Artist with Teater Ekamatra and is also a founding member of the playwriting collective, Main Tulis Group.
His notable plays include the award-nominated musical 'Alkesah', 'A Clockwork Orange' (a Malay-language stage adaptation of the Anthony Burgess' work), 'Harap' (an adaptation from Haresh Sharma's 'Hope'), 'The Chronicles of One and Zero: Kancil' and, 'Balik'. 
Zulfadli looks forward to collaborate with artistes across disciplines, languages, cultures, and nationalities; creating art that will entertain, enlighten, and inspire.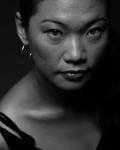 Zelda Tatiana the Founder and Creative Director of GroundZ-0 原。空間, a Singapore-based multilingual interdisciplinary arts company. She is currently the artistic director of a new playwright competition/season organised and presented by Singapore Chinese Cultural Centre. Her script - Always on My Mind 《我在你左右》 was awarded as the Judges' Choice in Gekio Asia Playwright Competition 2017 in Nagoya
Photo credit: Tan Ngiap Heng
Registration Details
Registration is on a first-come-first-served basis and workshop fees must be paid before the workshop. If the minimum number of participants is not met for the class, the organisers will inform all participants about possible postponement and cancellation, two weeks before the workshop date.
Cancellation & Substitution
The workshop can be cancelled or postponed two weeks before the workshop date if the minimum number of participants is not met. Participants will be fully refunded for workshops cancelled by us.
Participants who are unable to attend a workshop they have registered for are to inform us of the reason two weeks before the workshop date. They will be fully refunded in the event of extenuating and mitigating circumstances (E.g. illness, bereavement, accidents) . Those who inform us up to five (5) working days before the workshop date will receive a 50% refund. Participants can also attend another course at the same value within the same year.
Upon registration, you are deemed to have read and understood the cancellation, withdrawal and substitution policy and accept the terms contained therein.