Advanced manuscript editing
By Shelley Kenigsberg
This course is eligible for SkillsFuture and the IMDA T-Assist grant.
Synopsis
'All good writing is rewriting' is a favourite instruction to writers. Great writers have techniques that allow them to: finesse their work, select and eliminate weak passages, and sustain energy for many drafts. These redrafting techniques are also employed in the edit and, while they're different processes, in both it's the precision and astute revision of a passage, a sentence or word choice that keeps readers turning the pages.
Editing your own or someone else's work requires knowing what to keep and what to discard. The art of the edit is being able to look with a detailed and (somewhat) dispassionate eye, but always with an open mind. Once you can identify the problem you'll need to have the techniques to remedy it. So, armed with that understanding we'll build a repertoire of editing skills—to avoid the sins of 'bad' writing that dilute the 'wow' factor. In this intense (and intensely fun) masterclass, we'll identify what's effective to keep reader interest, and 'lift the writing off the page'.
The masterclass will include:
Looking at a range of texts, analysing the elements and identifying weaknesses
Understanding writing craft: structure, point of view, dialogue, characterisation, showing and not telling… and so much more
Group exercises to redraft a piece of writing (different points of view, tenses, use of dialogue, etc)
Practise at editing (your own and other writers' pieces)
You will emerge with a strong sense of what makes good writing and have a far better equipped 'toolbox' to invigorate the writing and insert it into readers' hearts.
Participants are asked to send — by 16 June 2017 — 5-7 pages of their writing or (if editors) writing they would like to (and have permission to) analyse. The writing can be any genre including fiction or non-fiction. There will be individual feedback for each participant.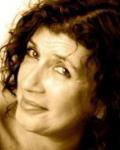 Shelley Kenigsberg is a prominent freelance editor, writer and trainer. She runs S K Publishing (working with a range of private and publishing clients) and, since 2009, has presented Editing in Paradise masterclass programs. In 2012, Writing in Paradise began and now, both programs are fun in (as the name suggests) paradisiacal places. This year, Byron Bay, Ibiza, Myanmar and Bali. She is currently involved in training editors, mentoring writers, and editing and writing for trade, corporate, academic and educational, government and private clients.
Shelley is Head of the Macleay Diploma in Book Editing and Publishing and has delivered the course for the past 26 years. She has developed and presented courses for writers centres (Northern Rivers WC, Northern Territory WC, NSW WC, Tasmanian WC, Qld WC); Asia-Pacific Writers and Translators; Societies of Editors, Style Council, Institute of Professional Editors conferences, Distance Education for the Open Learning Conference in Australia; writers festivals in Indonesia (Ubud Writers Festival 2004–16) and language and corporate institutes overseas (Indonesia, Japan and South Africa). Shelley is a founding member of Professional Editors Association (NSW), was President of the NSW Society of Editors from 2001–03, Vice-President in 2004, Chair of the Accreditation Board and active in other national initiatives through the Institute of Professional Editors (IPEd).
Shelley is writing her own book. So she understands how to wear a few hats. The author one is, currently, the worst fitting. This will change.
Registration Details
Kinokuniya Privilege Card Members
Kinokuniya Privilege card members can enjoy 10% off the workshop fee.
Please provide your membership number and workshop title to [email protected] for the discount code before online registration.
SkillsFuture
Some workshops are eligible for the SkillsFuture Credit.

All Singaporeans aged 25 and above can use their SkillsFuture Credit from the government to pay for a wide range of approved skills-related courses. Visit the SkillsFuture Credit website www.skillsfuture.sg/credit to choose from the courses available on the the SkillsFuture Credit course directory.
Participants can disburse partial or full course fees (excludes registration fees) in SkillsFuture Credits.
For claiming the full course fee (exclude ticketing fee) in SkillsFuture Credit, please register for the course in Eventbrite and select 'Send Invoice' at the end of the online registration page. You are required email a screenshot of the approved claim to SBC before the start of the course and to make cash payment of the Eventbrite registration fee at the workshop.

If you use partial SkillsFuture Credit to pay for the course fee, please sign in to your SkillsFuture account and after which email to [email protected] a screenshort of the approved claim and arrange for payment for the remaining course fee (including Eventbrite fee).
Minimum – Maximum Number of Participants: 15 – 30 pax
Registration is on a first-come-first-served basis and workshop fees must be paid before the workshop. If the minimum number of participants is not met for the class, the organisers will inform all participants about possible postponement and cancellation, two weeks before the workshop date.
Cancellation & Substitution
The workshop can be cancelled or postponed two weeks before the workshop date if the minimum number of participants is not met. Participants will be fully refunded for workshops cancelled by us.
Participants who are unable to attend a workshop they have registered for are to inform us of the reason two weeks before the workshop date. They will be fully refunded in the event of extenuating and mitigating circumstances (E.g. illness, bereavement, accidents) . Those who inform us up to five (5) working days before the workshop date will receive a 50% refund. Participants can also attend another course at the same value within the same year.
Upon registration, you are deemed to have read and understood the cancellation, withdrawal and substitution policy and accept the terms contained therein.