Children's Book Boot Camp
By Cynthea Liu
16 November 2019 (Sat)
9:30am – 5:30pm
Singapore Book Council Training Room
90 Goodman Road, Blk E #03-32
Goodman Arts Centre
Singapore 439053
MAP
Course Fee: $250.00
Eventbrite Registration Fee: $262.38
Are you working on a picture book or children's novel that just hasn't sold? Are you worried your pre-published children's book has no market? Children's book author, publisher, and writing coach Cynthea Liu will help you whip your book premise and prose (or poetry) into marketable shape. Learn about the nuances of children's book writing, page - turns, openings, middles, and endings. The class will also learn about the art of the perfect pitch. Bring your manuscripts or ideas to this class for workshopping.
Course Outlines:
Participants will learn children's books demand visual writing, engaging openings, page-turning middles, and creative endings. The masterclass will also address how to craft the perfect pitch.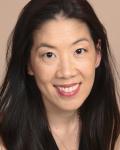 Cynthea Liu is an award-winning children's book author, publisher and writing coach. Her picture book works are published Simon & Schuster, Sterling, and Disney Worldwide and her work has been translated into multiple languages. She is al so the publisher of Starts With Us, which empowers children to change the world in pursuit of their talents and interests.
Registration Details
Registration is on a first-come-first-served basis and workshop fees must be paid before the workshop. If the minimum number of participants is not met for the class, the organisers will inform all participants about possible postponement and cancellation, two weeks before the workshop date.
Cancellation & Substitution
The workshop can be cancelled or postponed two weeks before the workshop date if the minimum number of participants is not met. Participants will be fully refunded for workshops cancelled by us.
Participants who are unable to attend a workshop they have registered for are to inform us of the reason two weeks before the workshop date. They will be fully refunded in the event of extenuating and mitigating circumstances (E.g. illness, bereavement, accidents) . Those who inform us up to five (5) working days before the workshop date will receive a 50% refund. Participants can also attend another course at the same value within the same year.
Upon registration, you are deemed to have read and understood the cancellation, withdrawal and substitution policy and accept the terms contained therein.