Co-creating Stories with Your Autistic Child
By
14 July 2007 (Sat)
9.30am – 12.30pm
Toa Payoh Public Library
6 Toa Payoh Central, Singapore 319191
MAP
Course Fee: $60.00
The workshop is targeted at teachers, parents and guardians to help them create customised storybooks with their autistic children. Many often struggle to interest autistic children (particularly those with poor language skills) in conventional storybooks. In this interactive workshop, participants will learn how to integrate their language learning objectives and their children's interests and routines to co-create storybooks.
The workshop leader will guide participants to create individualised storybooks that match their children's interests/routines, their learning preferences/styles, and the participants' objectives. The storywriting process also involves the use of diverse media and tasks, which appeal to autistic children. Besides writing, they will also be reading, colouring, cutting and pasting in the process of completing the task.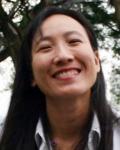 Choo Kah Ying is an experienced workshop facilitator, who has trained teachers to design and implement curriculum in their schools. She is a published writer, editor, and educator who has been working in the writing and editing field since 1997. She has also worked as a freelance academic researcher, writer, and editor for seven years in Los Angeles for diverse clients ranging from university students to working professionals who were working on essays and thesis.
Registration Details
Registration is on a first-come-first-served basis and workshop fees must be paid before the workshop. If the minimum number of participants is not met for the class, the organisers will inform all participants about possible postponement and cancellation, two weeks before the workshop date.
Cancellation & Substitution
The workshop can be cancelled or postponed two weeks before the workshop date if the minimum number of participants is not met. Participants will be fully refunded for workshops cancelled by us.
Participants who are unable to attend a workshop they have registered for are to inform us of the reason two weeks before the workshop date. They will be fully refunded in the event of extenuating and mitigating circumstances (E.g. illness, bereavement, accidents) . Those who inform us up to five (5) working days before the workshop date will receive a 50% refund. Participants can also attend another course at the same value within the same year.
Upon registration, you are deemed to have read and understood the cancellation, withdrawal and substitution policy and accept the terms contained therein.