Cooperative Learning and Extensive Reading
By Dr George Jacobs
5 April 2008 (Sat)
10.00am - 1.00pm
Merpati Hall, Level 3
Geylang East Public Library
50 Geylang East Avenue 1
Singapore 389777
MAP
Course Fee: $85.00
COURSE OBJECTIVE
There are strong, widely disseminated evidence supporting Extensive Reading (ER). Research suggests that ER is precisely the prescription for attaining high scores on reading exams. However, implementation has been infrequent and often less than a success due to problems such as lack of reading materials, and inadequate attention given by teachers as they often face a great deal of pressure to finish the syllabus - to do every single activity on every single page of the textbook or workbook. This workshop aims to prepare teachers with ways for students to motivate each other to read more.
COURSE RATIONALE
Some students are not very interested in reading. Others who do read, do not read challenging or varied books.
Combining cooperative learning with extensive reading can address these problems, because:
Students can infect each other with enthusiasm for reading.
Students can suggest good and varied ER materials to each other.
Students can write ER materials for each other.
More proficient students can help other students better understand what they read.
Peers provide an audience with whom
COURSE OUTLINE
This workshop introduces/reviews basic principles of cooperative learning:
positive interdependence
individual accountability
equal opportunity to participate
maximum peer interaction
Then, various cooperative learning techniques are presented that can be used in a variety of extensive reading contexts. Teachers have a chance to experience these techniques first hand. The techniques are:
Showdown
Exchange-A-Question
Circle of Speakers
Circle of Interviewers
Book Wheels
TARGET AUDIENCE
For educator and parents of Primary school students and preschool children (K1 and K2), and anyone working to improve the language skills of learners at different levels.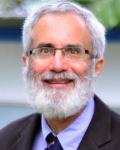 Dr George Jacobs has taught collaborative learning to a wide variety of teachers in Singapore, from teachers of lower primary students to teachers of adults. Furthermore, he has written many articles and books on collaborative learning, reading and related topics. George serves on the boards of the International Association for the Study of Cooperation in Education and the Extensive Reading Foundation. Currently, he teaches at James Cook University, as well as helping the Book Council.
Registration Details
Registration is on a first-come-first-served basis and workshop fees must be paid before the workshop. If the minimum number of participants is not met for the class, the organisers will inform all participants about possible postponement and cancellation, two weeks before the workshop date.
Cancellation & Substitution
The workshop can be cancelled or postponed two weeks before the workshop date if the minimum number of participants is not met. Participants will be fully refunded for workshops cancelled by us.
Participants who are unable to attend a workshop they have registered for are to inform us of the reason two weeks before the workshop date. They will be fully refunded in the event of extenuating and mitigating circumstances (E.g. illness, bereavement, accidents) . Those who inform us up to five (5) working days before the workshop date will receive a 50% refund. Participants can also attend another course at the same value within the same year.
Upon registration, you are deemed to have read and understood the cancellation, withdrawal and substitution policy and accept the terms contained therein.