Developing Bilingual Picture Books
By
This November, join Kathleen Ahrens, author of Numbers Do and Ears Hear, and Lee Kowling, illustrator of Georgette's Mooncakes, as they guide workshop participants through the process of writing, translating, editing, generating ideas and understanding illustrations for creating bilingual (from Chinese to English) children's picture books.
This workshop is ideal for writers who want to understand how to develop plot and language to create an unforgettable story for young readers aged 0 to 6. Both Bilingual and monolingual writers will benefit from all aspects of the workshop. Participants need not have a background in illustration.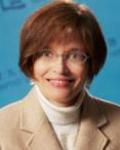 Professor Kathleen Ahrens is Head of the Language Center and Director of the International Writers' Workshop at Hong Kong Baptist University, where she teaches courses in children's literature and creative writing. She serves on the board of the Society of Children's Book Writers and Illustrators (SCBWI), and as the SCBWI International Regional Advisor Chairperson. She is the co-author of two bilingual picture books published by Sun-ya Press. She has also co-translated several picture books from Chinese to English. You can find out more about her at www.kathleenahrens.com.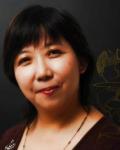 Lee Kowling has been a freelance designer and illustrator for more than 20 years. A designer by training, Kowling is much sought after for her water-colour paintings for children's books. Kowling is the illustrator of more than 30 children's books. Her popular works include Suchen Christine Lim's My New Monster Truck, I want to dance and Adeline Foo's Peranakan series which includes The Beaded Slippers, The Kitchen God, Chili Padi, The Amulet and Georgette's Mooncake.
Registration Details
Registration is on a first-come-first-served basis and workshop fees must be paid before the workshop. If the minimum number of participants is not met for the class, the organisers will inform all participants about possible postponement and cancellation, two weeks before the workshop date.
Cancellation & Substitution
The workshop can be cancelled or postponed two weeks before the workshop date if the minimum number of participants is not met. Participants will be fully refunded for workshops cancelled by us.
Participants who are unable to attend a workshop they have registered for are to inform us of the reason two weeks before the workshop date. They will be fully refunded in the event of extenuating and mitigating circumstances (E.g. illness, bereavement, accidents) . Those who inform us up to five (5) working days before the workshop date will receive a 50% refund. Participants can also attend another course at the same value within the same year.
Upon registration, you are deemed to have read and understood the cancellation, withdrawal and substitution policy and accept the terms contained therein.