Embracing e-Publishing: Implications & Strategic Planning
By
ELECTRONIC PUBLISHING
For the past ten years or more, electronic publishing has been poised to rock the traditional publishing industry to its core. For the past ten years, nothing really happened and traditional publishers were hardly moved, let alone rocked.
Enter the iPad.
And the threat of another e-tsunami swells, again.
OUTLINE
E-publishing technology for the technophobe
The good, the bad and the ugly: a sampling of e-pub efforts
The potential of multinational, multilingual, multimedia publishing
Dual publishing output versus a dedicated e-publishing programme
The Generation-E reader: from niche to mass market
Engaging with Generation-E writers
E-publishing financial models
E-publishing distribution models
E-publishing business development models
E-publishing and copyright protection
INDUSTRY SPECIFIC FOCUS GROUP
We understand that there may a broad representation from publishers of different industries attending this course, thus the last 2 hours of each day will be dedicated to an industry-specific focus group.
During this period, we will focus on issues and interests related specifically to this focus group. Of course, individuals who are not from the target industry should stay on to take part in the focus group so as to facilitate good exchange of knowledge within the publishing industry as a whole.
Day 1: Educational and curriculum publishers
The role of technology in education and its potential and limitations for publishers.
Day 2: News media, periodicals and trade publishers
Application of technology to explore new, upcoming and dormant markets.
WHO NEEDS THIS COURSE
This workshop for publishing professionals and particularly those responsible for strategic planning
and publishing programme management, is designed to take a practical look at the e-publishing
phenomenon and discuss its implications for investment, product development, production, sales
and marketing, and distribution.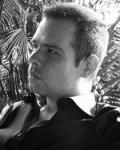 Simon Sharp's first introduction to the publishing industry came while he was a teacher and was invited to write a series of textbooks for Hong Kong secondary schools. His input on the strategic placement of the titles and marketing issues made a success of the series, which also led to him joining the management team of his publisher, Macmillan. As the publishing director, he managed a multi-million dollar list and steered the company through major restructuring culminating in a successful acquisition. Later, Simon joined the Pearson group to head-up the pioneering Educational Services department to support the English Language Teaching list, resulting in a colossal 80 percent market share for the company's primary English courses.
Today, in addition to serving on the board of directors of the iLearners group of companies, Simon is also an independent consultant for education ministries and publishing houses across the Asia Pacific region; offering insight into curriculum development, publishing programme management, and organisational development.
Registration Details
Registration is on a first-come-first-served basis and workshop fees must be paid before the workshop. If the minimum number of participants is not met for the class, the organisers will inform all participants about possible postponement and cancellation, two weeks before the workshop date.
Cancellation & Substitution
The workshop can be cancelled or postponed two weeks before the workshop date if the minimum number of participants is not met. Participants will be fully refunded for workshops cancelled by us.
Participants who are unable to attend a workshop they have registered for are to inform us of the reason two weeks before the workshop date. They will be fully refunded in the event of extenuating and mitigating circumstances (E.g. illness, bereavement, accidents) . Those who inform us up to five (5) working days before the workshop date will receive a 50% refund. Participants can also attend another course at the same value within the same year.
Upon registration, you are deemed to have read and understood the cancellation, withdrawal and substitution policy and accept the terms contained therein.