Using the Internet as a tool for publishing and promoting your book
By
This workshop has been devised for mainstream – unpublished authors and 'talents in the wings' who have a book inside them waiting to break out. Your facilitator will walk you through the stages of building your following through the act of publishing, to marketing your work and collecting your revenue. Suitable for budding authors of any genre, the workshop will be structured in such a way as to provide ample time for questions and sharing from the floor to ensure that you get the chance to talk about concerns that are specific to your situation.
Course Outline:
Your investment:
Using social media to discover and prime your audience
Developing your style, angle and delivery to build your following
Identifying your independent publishing opportunity

Your craft:
Epublishing tools for self-published works
Elements of self-publishing that still require third-party participation DRM options for protecting your intellectual property

Your limelight:
Using social media to promote your work
Digital options for sales and distribution
Riding the confluence between self– and mainstream publishing

Q & A session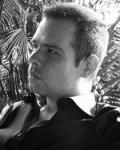 Simon Sharp's first introduction to the publishing industry came while he was a teacher and was invited to write a series of textbooks for Hong Kong secondary schools. His input on the strategic placement of the titles and marketing issues made a success of the series, which also led to him joining the management team of his publisher, Macmillan. As the publishing director, he managed a multi-million dollar list and steered the company through major restructuring culminating in a successful acquisition. Later, Simon joined the Pearson group to head-up the pioneering Educational Services department to support the English Language Teaching list, resulting in a colossal 80 percent market share for the company's primary English courses.
Today, in addition to serving on the board of directors of the iLearners group of companies, Simon is also an independent consultant for education ministries and publishing houses across the Asia Pacific region; offering insight into curriculum development, publishing programme management, and organisational development.
Registration Details
Registration is on a first-come-first-served basis and workshop fees must be paid before the workshop. If the minimum number of participants is not met for the class, the organisers will inform all participants about possible postponement and cancellation, two weeks before the workshop date.
Cancellation & Substitution
The workshop can be cancelled or postponed two weeks before the workshop date if the minimum number of participants is not met. Participants will be fully refunded for workshops cancelled by us.
Participants who are unable to attend a workshop they have registered for are to inform us of the reason two weeks before the workshop date. They will be fully refunded in the event of extenuating and mitigating circumstances (E.g. illness, bereavement, accidents) . Those who inform us up to five (5) working days before the workshop date will receive a 50% refund. Participants can also attend another course at the same value within the same year.
Upon registration, you are deemed to have read and understood the cancellation, withdrawal and substitution policy and accept the terms contained therein.