Empower Your Story (in Malay)
By
Many writers are happy when their stories are published. However, there are other things the writers may consider so that their stories do not stop as just being a book. Writers should think of how their stories can enhance the audience's creativity and be converted into new media and other platforms such as performances, animations, dramatisations, films, puppetry, etc.
This workshop will discuss the important elemenets in the stories that should be considered when writing amd rewriting folktales to allow the stories to be extended into new creations. Participants are requested to bring a story that will be shared and discussed in the workshop. For those who have just started writing, they will be guided to produce their first story in the workshop.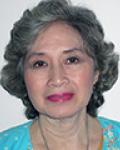 Dr. Murti Bunanta is a children's literature specialist giving talks and workshops in Indonesia and abroad. She has written 50 books for children, five of them received international awards. She is the president and the founder of Society for the Advancement of Children's Literature (1987) and Indonesian Board on Books for Young People (1990).
She owns more than 30,000 children's books from around 35 countries.
Registration Details
Registration is on a first-come-first-served basis and workshop fees must be paid before the workshop. If the minimum number of participants is not met for the class, the organisers will inform all participants about possible postponement and cancellation, two weeks before the workshop date.
Cancellation & Substitution
The workshop can be cancelled or postponed two weeks before the workshop date if the minimum number of participants is not met. Participants will be fully refunded for workshops cancelled by us.
Participants who are unable to attend a workshop they have registered for are to inform us of the reason two weeks before the workshop date. They will be fully refunded in the event of extenuating and mitigating circumstances (E.g. illness, bereavement, accidents) . Those who inform us up to five (5) working days before the workshop date will receive a 50% refund. Participants can also attend another course at the same value within the same year.
Upon registration, you are deemed to have read and understood the cancellation, withdrawal and substitution policy and accept the terms contained therein.