From Pitch to Publication Masterclass
By Jayapriya Vasudevan, Helen Mangham
18 August 2018 (Sat)
9:30am – 5:30pm
Singapore Book Council Training Room
Singapore Book Council Training Room
90 Goodman Road, Blk E #03-32
Goodman Arts Centre
Singapore 439053
MAP
Course Fee: $200.00
Eventbrite Registration Fee: $6.99
This course is eligible for the SkillsFuture Credit.

In this advanced-level full day workshop, literary agents Jayapriya Vasudevan and Helen Mangham of the Jacaranda Literary Agency will provide a detailed step-by-step guide through the process of what to do once you have finished your manuscript:
• How to edit and refine your manuscript including presentation and proofing
• How to find an agent and understand how an agent works
• How to pitch your book – tips on how to write a detailed proposal, how to write a strong synopsis and how to write a good submission letter
• How to submit directly to a publisher
• What happens once you have receive an offer from a publisher. Participants will get the opportunity to put what they learn into practice and be invited to pitch their own book and get personal feedback.
Participants will also be able to get first hand insight into a published author's experiences. A Jacaranda author will be invited to share her perspective on the journey to publication.
This course is suitable for published authors or writers who have a draft manuscript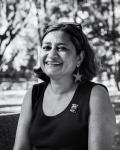 Jayapriya Vasudevan founded the Jacaranda Literary Agency over 20 years ago. The prestigious UK magazine, Bookseller has hailed her as "one of India's most dynamic booksellers."
Over the years the agency has grown exponentially and now represents an exciting and diverse list of authors from India, Singapore and across South East Asia as well as from the UK, Australia and Kenya. Jayapriya is a preferred speaker and regular delegate at literary conferences all over Asia as well as London and Frankfurt. She also teaches a class at Bangalore's World Famous Semi Deluxe Writing Program.
Jayapriya was the Festival Director for the Times of India Literary Festivals 2017 and 2018 held in Bangalore.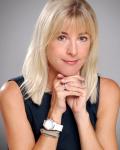 Helen Mangham joined Jacaranda Literary Agency as a partner in 2013. Originally from the UK she started her publishing career in London at Curtis Brown literary agency as assistant to two of the senior agents. She was also one of the agency's readers, responsible for reading manuscripts languishing in the 'slush pile'. During this time she also worked as a freelance reader for Piatkus Books. She went on to work as a book publicist for Belinda Harley Associates where she promoted a range of high profile titles from leading UK publishing companies – including Michael Chabon's 'The Mysteries of Pittsburgh', Andrew Morton's controversial biography of Princess Diana, Whitley Streiber's 'Communion' and the autobiography of Elton John's lyricist Bernie Taupin.
Helen has lived overseas with her family for many years including stints in Budapest, Warsaw and Taipei before moving to Singapore.
Registration Details
Kinokuniya Privilege Card Members
Kinokuniya Privilege card members can enjoy 10% off the workshop fee.
Please provide your membership number and workshop title to [email protected] for the discount code before online registration.
SkillsFuture
Some workshops are eligible for the SkillsFuture Credit.

All Singaporeans aged 25 and above can use their SkillsFuture Credit from the government to pay for a wide range of approved skills-related courses. Visit the SkillsFuture Credit website www.skillsfuture.sg/credit to choose from the courses available on the the SkillsFuture Credit course directory.
Participants can disburse partial or full course fees (excludes registration fees) in SkillsFuture Credits.
For claiming the full course fee (exclude ticketing fee) in SkillsFuture Credit, please register for the course in Eventbrite and select 'Send Invoice' at the end of the online registration page. You are required email a screenshot of the approved claim to SBC before the start of the course and to make cash payment of the Eventbrite registration fee at the workshop.

If you use partial SkillsFuture Credit to pay for the course fee, please sign in to your SkillsFuture account and after which email to [email protected] a screenshort of the approved claim and arrange for payment for the remaining course fee (including Eventbrite fee).
Registration is on a first-come-first-served basis and workshop fees must be paid before the workshop. If the minimum number of participants is not met for the class, the organisers will inform all participants about possible postponement and cancellation, two weeks before the workshop date.
Cancellation & Substitution
The workshop can be cancelled or postponed two weeks before the workshop date if the minimum number of participants is not met. Participants will be fully refunded for workshops cancelled by us.
Participants who are unable to attend a workshop they have registered for are to inform us of the reason two weeks before the workshop date. They will be fully refunded in the event of extenuating and mitigating circumstances (E.g. illness, bereavement, accidents) . Those who inform us up to five (5) working days before the workshop date will receive a 50% refund. Participants can also attend another course at the same value within the same year.
Upon registration, you are deemed to have read and understood the cancellation, withdrawal and substitution policy and accept the terms contained therein.