How to Survive as a Freelance Writer
By Anthony Koh Waugh
22 June 2018 (Fri)
7:00pm – 9:30pm
Book Council Training Room
Singapore Book Council Training Room
90 Goodman Road, Blk E #03-32
Goodman Arts Centre
Singapore 439053
MAP
Course Fee: $60.00
Eventbrite Registration Fee: $3.49
Synopsis
What does it mean to be a freelance writer? Is this the pursuit for me? What articles can I write? What ideas should I pitch? How should I pitch? To whom do I pitch them to? With the increased relevance, and prevalence of freelance writing, Anthony prepares aspiring writers with the demands of the field, and shares tips on how you can pitch to both print and online publications. A valuable workshop for anyone with an interest in journalism and/or freelance writing to gain an edge in this industry of freelance writing.

Course Outline
• Freelance writing – what are its advantages, can it be a sustainable career option, is freelance writing for you?
• Where and How to start?
• Pitching to Publications
• Payment and Protection
• The Decline of Print Publications
• Going Beyond and Questions – how to earn more, facing rejection and self-doubt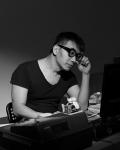 Anthony has been a writer-bookseller since 2007. As a full-time freelance writer, he has over seven years of writing experience for various online and print magazines. His portfolio ranges from lifestyle pieces and celebrity interviews to self-help articles and investigative reports. He founded Booktique Where Writers Shop, a literary bookshop in 2013 to support independent writers. His proudest achievement in writing was when POPULAR Bookstore CEO invited him to contribute his life-changing story to their corporate magazine Popular News.
Registration Details
Kinokuniya Privilege Card Members
Kinokuniya Privilege card members can enjoy 10% off the workshop fee.
Please provide your membership number and workshop title to [email protected] for the discount code before online registration.
Registration is on a first-come-first-served basis and workshop fees must be paid before the workshop. If the minimum number of participants is not met for the class, the organisers will inform all participants about possible postponement and cancellation, two weeks before the workshop date.
Cancellation & Substitution
The workshop can be cancelled or postponed two weeks before the workshop date if the minimum number of participants is not met. Participants will be fully refunded for workshops cancelled by us.
Participants who are unable to attend a workshop they have registered for are to inform us of the reason two weeks before the workshop date. They will be fully refunded in the event of extenuating and mitigating circumstances (E.g. illness, bereavement, accidents) . Those who inform us up to five (5) working days before the workshop date will receive a 50% refund. Participants can also attend another course at the same value within the same year.
Upon registration, you are deemed to have read and understood the cancellation, withdrawal and substitution policy and accept the terms contained therein.