Metaphor: the Core of Poetry and a Transferable Skill for all Genres
By Darryl Whetter
10 February 2018 (Sat)
9:30am – 12:30pm
Singapore Book Council Training Room
90 Goodman Road, Blk E #03-32
Goodman Arts Centre
Singapore 439053
MAP
Course Fee: $70.00
Eventbrite Registration Fee: $3.74
Synopsis
While metaphor is the core of poetry, its numerous communicative and artistic powers transfer easily to all genres of writing and communication (if not thought). Good metaphors are unforgettable, in part because they help observe the essence of a thing (or situation) but also because a good metaphor can simultaneously be right in several different ways. Metaphors, every writer knows, also share a lot of DNA with jokes.
Course outline
We will look at:
Metaphor and 'surprising accuracy'
Metaphor and memorably writing (/thinking)
Exercise: listing ingredients, listing associations, starting metaphors
Metaphor and multiple media (e.g., words, photography, sculpture, graphic design)
Metaphor and brevity
Metaphor and density
Metaphor and focus/essence
Exercise: Students will receive examples of and try their hands at 'thing poems' (i.e., poems which inhabit and vivify commonplace things)
Metaphor and 'defamiliarization' in various arts
This beginner level workshop is suitable for those aged 18 and above.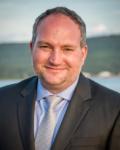 Dr. Darryl Whetter is the inaugural director of the first Creative Writing MA in Singapore and Southeast Asia (at LASALLE College of the Arts). He is the author of three books of fiction and two poetry collections. In his native Canada, his debut collection of stories was a Globe and Mail Top 100 Book of 2003 and, Origins, his first poetry collection, received a starred review in Quill & Quire. His scholarly articles on literature and Creative Writing pedagogy have been published by Routledge, the National Poetry Foundation (US), and Presses Sorbonne Nouvelle, etc.
Registration Details
Capability Development Grant
The Capability Development Grant is open to individuals and organisations who have a strong track record of involvement in the arts at a professional level, and is able to demonstrate commitment to the long-term development of the arts in Singapore.
Kinokuniya Privilege Card Members
Kinokuniya Privilege card members can enjoy 10% off the workshop fee.
Please provide your membership number and workshop title to [email protected] for the discount code before online registration.
Minimum – Maximum Number of Participants: 11 – 20 pax
Registration is on a first-come-first-served basis and workshop fees must be paid before the workshop. If the minimum number of participants is not met for the class, the organisers will inform all participants about possible postponement and cancellation, two weeks before the workshop date.
Cancellation & Substitution
The workshop can be cancelled or postponed two weeks before the workshop date if the minimum number of participants is not met. Participants will be fully refunded for workshops cancelled by us.
Participants who are unable to attend a workshop they have registered for are to inform us of the reason two weeks before the workshop date. They will be fully refunded in the event of extenuating and mitigating circumstances (E.g. illness, bereavement, accidents) . Those who inform us up to five (5) working days before the workshop date will receive a 50% refund. Participants can also attend another course at the same value within the same year.
Upon registration, you are deemed to have read and understood the cancellation, withdrawal and substitution policy and accept the terms contained therein.