Mindfulness Writing Session
By Amy Spies, Shalini Damodaran
13 February 2019 (Wed)
6:30pm – 9:00pm
Singapore Book Council Training Room
Singapore Book Council Training Room
90 Goodman Road, Blk E #03-32
Goodman Arts Centre
Singapore 439053
MAP
Course Fee: $60.00
Eventbrite Registration Fee: $3.49
Want to write the novel of your dreams, a memoir, poetry or screenplay that's inside you waiting to find some form of expression. In this Mindfulness Writing Session, you will learn some specific techniques to bring your unique creative voice and story to life on the page. We will provide ways to help you break through writer's block and procrastination, and generate new ideas for your writing. You will experience unique mindfulness meditations and exercises that will help quieten your inner critic and enable your authentic creative voice to bloom. There will be opportunities for you to meditate, write and get responses on your writing. Responses to your writing will help you further develop something you've already started. As Maya Angelou wrote: "There is no greater agony than bearing an untold story inside you. Let's help you release that story.
This session is suitable for writers who are stuck and wanting to find fresh ways to jump start the writing process.

The facilitator Amy Spies will conduct a 3-day retreat on 15 to 17 February 2019, details are available here and contact [email protected] for enquiries..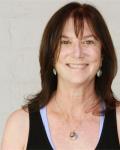 Amy Spies is a professional writer with credits in dramatic and comedic television, film, digital, video games, documentary as well as new and print media (see IMDB). She was part of the original development team of "Beverly Hills 90210" and "Melrose Place" and served as executive story editor, executive story consultant, and writer of many episodes of both. She wrote the movie "Girls Just Want to Have Fun", and an award-winning Electronic Arts transmedia story/game "Majestic". She also was trained in teaching mindful self-compassion, and mindful based stress reduction and has created and developed a mindful writing curriculum which combines the practices of writing and mindfulness. She has taught Mindful Writing at USC, UCLA, and Insight LA, as well as for television writing staffs and individuals.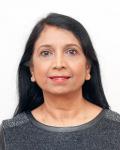 Shalini Damodaran is a writer, writing coach and teacher educator. She is an experienced Master Teacher specialized in the training of teacher leaders and teachers in the teaching of writing. She was trainer and writing coach at the English Language Institute of Singapore and the Singapore Writing Project affiliated to the National Writing Project in the US. She has designed and facilitated three-week writing retreats for English language teacher leaders. As a writer, she writes to discover more about herself, her beliefs and her relationship with others.
Registration Details
Kinokuniya Privilege Card Members
Kinokuniya Privilege card members can enjoy 10% off the workshop fee.
Please provide your membership number and workshop title to [email protected] for the discount code before online registration.
Registration is on a first-come-first-served basis and workshop fees must be paid before the workshop. If the minimum number of participants is not met for the class, the organisers will inform all participants about possible postponement and cancellation, two weeks before the workshop date.
Cancellation & Substitution
The workshop can be cancelled or postponed two weeks before the workshop date if the minimum number of participants is not met. Participants will be fully refunded for workshops cancelled by us.
Participants who are unable to attend a workshop they have registered for are to inform us of the reason two weeks before the workshop date. They will be fully refunded in the event of extenuating and mitigating circumstances (E.g. illness, bereavement, accidents) . Those who inform us up to five (5) working days before the workshop date will receive a 50% refund. Participants can also attend another course at the same value within the same year.
Upon registration, you are deemed to have read and understood the cancellation, withdrawal and substitution policy and accept the terms contained therein.