Pre-reading and post reading activities
By Dr George Jacobs
18 April 2015 (Sat)
2pm - 4pm
Course Fee: $45.00
Eventbrite Registration Fee: $2.38
Synopsis
Reading is a thinking activity. We read better when our brains are switched on. Activities before reading and activities after reading switch on our brains and keep them switched on. Both types of activities offer fertile ground for dialogue between students and between students and teachers. This workshop explains such activities and provides participants with opportunities to experience these activities and to plan their own. These reading activities can be conducted for upper primary and lower secondary level.
Aims
· Understand the rationale for pre-reading and post-reading activities
· Experience various pre-reading and post-reading activities.
· Consider which activities to use in your own teaching context.
Course Outline
Why Do Pre- and Post-Reading Activities
Characteristics of Good Pre-Reading Activities
Characteristics of Good Post-Reading Activities
Activities for Pre-Reading
Activities for Post-Reading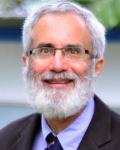 Dr George Jacobs has taught collaborative learning to a wide variety of teachers in Singapore, from teachers of lower primary students to teachers of adults. Furthermore, he has written many articles and books on collaborative learning, reading and related topics. George serves on the boards of the International Association for the Study of Cooperation in Education and the Extensive Reading Foundation. Currently, he teaches at James Cook University, as well as helping the Book Council.
Registration Details
Minimum – Maximum Number of Participants: 10 – 25 pax
Registration is on a first-come-first-served basis and workshop fees must be paid before the workshop. If the minimum number of participants is not met for the class, the organisers will inform all participants about possible postponement and cancellation, two weeks before the workshop date.
Cancellation & Substitution
The workshop can be cancelled or postponed two weeks before the workshop date if the minimum number of participants is not met. Participants will be fully refunded for workshops cancelled by us.
Participants who are unable to attend a workshop they have registered for are to inform us of the reason two weeks before the workshop date. They will be fully refunded in the event of extenuating and mitigating circumstances (E.g. illness, bereavement, accidents) . Those who inform us up to five (5) working days before the workshop date will receive a 50% refund. Participants can also attend another course at the same value within the same year.
Upon registration, you are deemed to have read and understood the cancellation, withdrawal and substitution policy and accept the terms contained therein.