Reading Aloud (to Children)
By Dr George Jacobs
19 July 2012 (Thu)
10.30am – 1.30pm
Geylang East Public Library
50 Geylang East Avenue 1
Singapore 389777
MAP
Course Fee: $90.00
This course was also conducted on 2 June 2007 and 17 June 2006.
WHO NEEDS THIS COURSE
Parents and adults who love to read to children.
The workshop aims to help parents and other adults learn why and how to read aloud to children of all ages. By reading aloud to children, we can help to improve children's reading skills, build their knowledge and increase their love for reading. At the same time, we forge bonds with the children.
*Note: This is an interactive workshop. Thus, please be prepared to do a bit of reading aloud to a partner. If you do not have a partner, you will be paired with a very nice person with whom you can practice reading aloud. This is low stress, as there is no grading or evaluation, and you are reading only to one partner, not to the whole room.
Reading Aloud (to Children)

1. Why read aloud
Language
General knowledge
Reading skills
Attitudes towards reading
Bonds between children and adults
2. To whom to read aloud
Never too young
Never too old
Never too late to start
3. Choosing books to read aloud
Types of books
Topics
Illustrations
Vocabulary
Storing books
4. How to read aloud
Pre-reading
While reading
Reading aloud with prediction
After reading
Creating your own read aloud materials
5. Related topics
Children reading aloud
Silent reading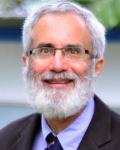 Dr George Jacobs has taught collaborative learning to a wide variety of teachers in Singapore, from teachers of lower primary students to teachers of adults. Furthermore, he has written many articles and books on collaborative learning, reading and related topics. George serves on the boards of the International Association for the Study of Cooperation in Education and the Extensive Reading Foundation. Currently, he teaches at James Cook University, as well as helping the Book Council.
Registration Details
Registration is on a first-come-first-served basis and workshop fees must be paid before the workshop. If the minimum number of participants is not met for the class, the organisers will inform all participants about possible postponement and cancellation, two weeks before the workshop date.
Cancellation & Substitution
The workshop can be cancelled or postponed two weeks before the workshop date if the minimum number of participants is not met. Participants will be fully refunded for workshops cancelled by us.
Participants who are unable to attend a workshop they have registered for are to inform us of the reason two weeks before the workshop date. They will be fully refunded in the event of extenuating and mitigating circumstances (E.g. illness, bereavement, accidents) . Those who inform us up to five (5) working days before the workshop date will receive a 50% refund. Participants can also attend another course at the same value within the same year.
Upon registration, you are deemed to have read and understood the cancellation, withdrawal and substitution policy and accept the terms contained therein.