Social Media for Publishers
By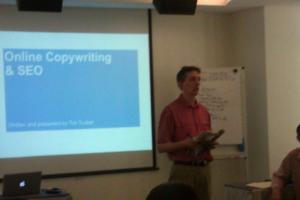 View Gallery
How to use social media to connect with your customers and drive your business
Social media platforms such as Facebook, Twitter and LinkedIn have established themselves as vital tools for businesses, both B2B and B2C alike. Businesses that use social media to connect with their audience are achieving higher engagement and increased sales, as well as better rankings on search engines. This course will show you how to take a strategic approach to social media, ensuring that you are clear about your goals and plan your activity effectively. It offers tips and techniques on how to reach your audience and increase engagement. It also looks at ways to measure the success of your social media activity to ensure that you are getting the best return on your investment. Publishers, Editors, Marketers and Publicity personnel will find this course suitable.
Aims
The key platforms for social networking
How social media works
Social media and search engine optimization
Social media strategy
Brand and persona
Content planning
Online PR
– creating a buzz online
– the social media press release – going 'viral'
Social media tactics
– how to start conversations and generate response -increasing followers and friends
– encouraging shares and re-tweets
Social media operations
Social media analytics
About the Trainer:
Registration Details
Minimum – Maximum Number of Participants: 15 – 30 pax
Registration is on a first-come-first-served basis and workshop fees must be paid before the workshop. If the minimum number of participants is not met for the class, the organisers will inform all participants about possible postponement and cancellation, two weeks before the workshop date.
Cancellation & Substitution
The workshop can be cancelled or postponed two weeks before the workshop date if the minimum number of participants is not met. Participants will be fully refunded for workshops cancelled by us.
Participants who are unable to attend a workshop they have registered for are to inform us of the reason two weeks before the workshop date. They will be fully refunded in the event of extenuating and mitigating circumstances (E.g. illness, bereavement, accidents) . Those who inform us up to five (5) working days before the workshop date will receive a 50% refund. Participants can also attend another course at the same value within the same year.
Upon registration, you are deemed to have read and understood the cancellation, withdrawal and substitution policy and accept the terms contained therein.