Travel Writing In Digital Age & Publishing Your Own Travel Guide
By
Write and publish your own travel guide! This workshop covers all aspects of modern travel guide writing, from finding your niche and on-the-ground research to taking good photos, writing your content and getting ideas how to promote and market your guide. This course applies to all publishing formats from printed books to eBooks, websites and apps. It will provide practical tips on what tools are available and how you can (and will) get published, with a focus on modern, digital formats.
Who Needs This Course: This workshop is targeted at beginners and advanced travel writers - everyone who wants to write their own travel, food or culture guide. Topics such as intellectual property rights and marketing cater to more advanced writers, but are easy enough for beginners. Step-by-step exercises with the goal of a real travel guide app also provide you with a hands-on understanding and ensure you learn in a fun environment.
Things to bring:
If you have a camera and/or a smartphone, bring them .
If you prefer to write on your own computer, please bring your laptop as well.
Workshop Outline
Day 1: Travel Writing In Digital Age
The first day of the workshop provides an overview of modern travel writing and publishing. It can be booked as a stand-alone, one-day course.
Getting started: How to define the concept and audience for your guide.
How to write your guide's content.
How to take the best photos & make the most useful maps.
How to edit your guide.
Day 2 & Day 3: Publishing Your Own Travel Guide
The workshop continues on day 2 & 3 with advanced topics and hands-on exercises.
How to get your guide published.
How not to get in trouble with intellectual property rights.
Hands-on exercises in on-the-ground research and taking photos (bring your camera).
Writing good articles.
Editing your content for brevity and clarity (group work).
Mapping your listings and editing your content for digital publications.
Publishing your guide on the web
Publishing your guide as an eBook.
Publishing your guide as an iPhone app
How to promote and market your guide and what to expect.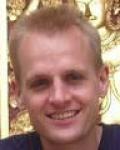 Dr. Daniel Quadt is the CEO of GuideGecko, the world's largest publishing portal for travel guides. GuideGecko offers apps, eBooks and travel websites. Daniel is a passionate traveller and previously worked with Lufthansa Consulting. He holds a Ph.D. in Operations Management.
Registration Details
Registration is on a first-come-first-served basis and workshop fees must be paid before the workshop. If the minimum number of participants is not met for the class, the organisers will inform all participants about possible postponement and cancellation, two weeks before the workshop date.
Cancellation & Substitution
The workshop can be cancelled or postponed two weeks before the workshop date if the minimum number of participants is not met. Participants will be fully refunded for workshops cancelled by us.
Participants who are unable to attend a workshop they have registered for are to inform us of the reason two weeks before the workshop date. They will be fully refunded in the event of extenuating and mitigating circumstances (E.g. illness, bereavement, accidents) . Those who inform us up to five (5) working days before the workshop date will receive a 50% refund. Participants can also attend another course at the same value within the same year.
Upon registration, you are deemed to have read and understood the cancellation, withdrawal and substitution policy and accept the terms contained therein.