The process to a winning book cover
By Xavier Comas
27 – 28 August 2015 (Thu – Fri)
9.30am - 5.30pm
Course Fee: $320.00
Eventbrite Registration Fee: $9.25
SYNOPSIS
This is a two-day 13-hour workshop that aims to help writers and publishers to assess book cover designs, how to elaborate a good brief and how to work efficiently with designers. The stages and key aspects involving book cover creation will be explained using published books including covers designed by the facilitator. The keystone of the workshop will be the elaboration of a comprehensive brief, an essential requirement prior to commissioning a cover design but often overlooked by both writers and publishers.
Duration: 13 hours, two days (with two breaks lasting 15 minutes each and one lunch break lasting one hour per day)
AIMS
To provide the participants with know-how about book cover design that can be used to improve their collaboration with designers.
Use collaborative exercises to understand the importance of a design brief as the pillar or the creation process.
Discuss and explore how the contents of a book can be translated into visually language efficiently.
Acquire visual skills that can help to assess cover drafts.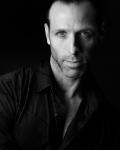 Xavier Comas is a Fine Arts graduate of the University of Barcelona and Spanish graphic designer, photographer and author with more than 25 year-experience in book cover design. He is the founder of Opalworks, one of the foremost book cover studios in Spain and the CEO of Cover Kitchen, an award-winning book cover design studio based in Bangkok working for international publishers such as Penguin-RandomHouse, Planeta and Tuttle. His cover design for the European bestseller "Viajo Sola", was selected by leading art directors in the publishing industry as one of the best cover designs in Spain of 2014. Xavier's first book, both as a photographer and author, titled "The House of the Raja", was published in 2014 by River Books.
Registration Details
Kinokuniya Privilege Card Members
Kinokuniya Privilege card members can enjoy 10% off the workshop fee.
Please provide your membership number and workshop title to [email protected] for the discount code before online registration.
Minimum – Maximum Number of Participants: 10 – 30 pax
Registration is on a first-come-first-served basis and workshop fees must be paid before the workshop. If the minimum number of participants is not met for the class, the organisers will inform all participants about possible postponement and cancellation, two weeks before the workshop date.
Cancellation & Substitution
The workshop can be cancelled or postponed two weeks before the workshop date if the minimum number of participants is not met. Participants will be fully refunded for workshops cancelled by us.
Participants who are unable to attend a workshop they have registered for are to inform us of the reason two weeks before the workshop date. They will be fully refunded in the event of extenuating and mitigating circumstances (E.g. illness, bereavement, accidents) . Those who inform us up to five (5) working days before the workshop date will receive a 50% refund. Participants can also attend another course at the same value within the same year.
Upon registration, you are deemed to have read and understood the cancellation, withdrawal and substitution policy and accept the terms contained therein.