Conversation with a Book Cover Designer
By Xavier Comas
13 February 2020 (Thu)
7:00pm – 9:00pm
Singapore Book Council Training Room
90 Goodman Road, Blk E #03-32
Goodman Arts Centre
Singapore 439053
MAP
Course Fee: $10.00
Eventbrite Registration Fee: $11.44
In this lecture, Xavier Comas will shed light on the process of creating a book cover. He will be sharing stories from his three decades of experience as a designer that will amuse, surprise and even shock you. This lecture is suitable for anyone interested in books and visual arts.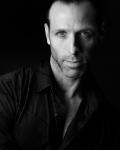 Xavier Comas is a Fine Arts graduate of the University of Barcelona and Spanish graphic designer, photographer and author with more than 25 year-experience in book cover design. He is the founder of Opalworks, one of the foremost book cover studios in Spain and the CEO of Cover Kitchen, an award-winning book cover design studio based in Bangkok working for international publishers such as Penguin-RandomHouse, Planeta and Tuttle. His cover design for the European bestseller "Viajo Sola", was selected by leading art directors in the publishing industry as one of the best cover designs in Spain of 2014. Xavier's first book, both as a photographer and author, titled "The House of the Raja", was published in 2014 by River Books.
Registration Details
Registration is on a first-come-first-served basis and workshop fees must be paid before the workshop. If the minimum number of participants is not met for the class, the organisers will inform all participants about possible postponement and cancellation, two weeks before the workshop date.
Cancellation & Substitution
The workshop can be cancelled or postponed two weeks before the workshop date if the minimum number of participants is not met. Participants will be fully refunded for workshops cancelled by us.
Participants who are unable to attend a workshop they have registered for are to inform us of the reason two weeks before the workshop date. They will be fully refunded in the event of extenuating and mitigating circumstances (E.g. illness, bereavement, accidents) . Those who inform us up to five (5) working days before the workshop date will receive a 50% refund. Participants can also attend another course at the same value within the same year.
Upon registration, you are deemed to have read and understood the cancellation, withdrawal and substitution policy and accept the terms contained therein.