Writing For Children And Young People: Coincidences And Realities Of Crossing Borders
By Caryl Lewis (Wales / United Kingdom), Harkaitz Cano (Basque Country / Spain), Inga Gaile (Latvia)
5 November 2019 (Tue)
7:00pm – 8:30pm
Singapore Book Council Training Room
90 Goodman Road, Blk E #03-32
Goodman Arts Centre
Singapore 439053
MAP
Course Fee: $0.00
Join us for a session with European authors Caryl Lewis (Wales, UK), Harkaitz Cano (Basque Country, Spain) and Inga Gaile (Latvia) to discover how their books for children cross the borders of genre, subject and language, what they in common and what is distinctive about their individual cultures.
Co-presented by Literature Across Frontiers in partnership with Singapore Writers Festival and with support from the Creative Europe Programme of the European Union.
*We welcome donations at the door. As a nonprofit, we rely heavily on donations to help us organise our programmes. Please support us!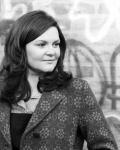 Caryl Lewis (1978) is the author of eleven Welsh-language books for adults, three novels for young adults and thirteen children's books. Three-times winner of the Wales Book of the Year, she came to prominence with her novel Martha, Jac a Sianco (2004) which, like most of her work, explores the lives of farming families in rural Wales. It was published in English translation as Martha, Jack and Shanco in 2007 by Parthian Books in translation by Gwen Davies and made into a successful feature film. Her novel Y Gemydd (2007) is being published in September this year in English as The Jeweller. Caryl Lewis has also written extensively for cinema and television, notably adapting her novel for the film version. Her TV credits include the Welsh-language scripts of the internationally acclaimed bilingual crime series Y Gwyll / Hinterland and Craith / Hidden.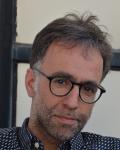 The prominent Basque author Harkaitz Cano (1975) has published over thirty books of poetry, short stories, novels and comics, as well as books for children. His work has been translated into a dozen languages, including Spanish, German, Polish and Russian. His novels A Blade of Light and Twist were published in English translation by Archipelago in 2010 and 2018 respectively, both translated by Amaia Gabantxo. A Blade of Light explores the hypothetical possibility of an encounter between Hitler and Charlie Chaplin, whose film The Great Dictator is a thorn in Hitler's side. Twist is set in the politically charged climate of the 1980s in the Basque Country, providing a multi-vocal account of the conscience of a society in turmoil. He is also scriptwriter and translator, and has translated into Basque work s by Sylvia Plath, Anne Sexton and Allen Ginsberg, among others. He collaborates with artists, musicians and theatre people producing works for stage and performing his poetry.
Inga Gaile (1976) is a Latvian poet, prose writer, spoken-word performer, playwright and theatre director, and translator of poetry from Russian. Her work focuses on everyday lives of women, gender issues and social injustices. To date she has published five books of poetry, including her latest Lieldienas (Easter, 2018) and a book of poems for children Vai otrā grupa mani dzird? (Can the Back Row Hear Me? 2014). Among her prose works is the Stikli (The Glass Shards, 2016), published as part of the series of historical novels titled We. Latvia: The 20th Century, and her collection of short stories Piena ceļi (Milky ways, 2018). Mūsu Silvija debesīs (Our Sylvia, who art in Heaven) is her theatre play about Sylvia Plath. Her selected poems 30 Questions People Don't Ask came out from Pleiades Press in 2018 in translation by Ieva Lešinska. She is active in the feminist movement in Latvia and founder of a female stand-up comedy group.
Registration Details
Registration is on a first-come-first-served basis and workshop fees must be paid before the workshop. If the minimum number of participants is not met for the class, the organisers will inform all participants about possible postponement and cancellation, two weeks before the workshop date.
Cancellation & Substitution
The workshop can be cancelled or postponed two weeks before the workshop date if the minimum number of participants is not met. Participants will be fully refunded for workshops cancelled by us.
Participants who are unable to attend a workshop they have registered for are to inform us of the reason two weeks before the workshop date. They will be fully refunded in the event of extenuating and mitigating circumstances (E.g. illness, bereavement, accidents) . Those who inform us up to five (5) working days before the workshop date will receive a 50% refund. Participants can also attend another course at the same value within the same year.
Upon registration, you are deemed to have read and understood the cancellation, withdrawal and substitution policy and accept the terms contained therein.