Digital Marketing and e-Commerce in Publishing
By
Online and digital media represents a completely new way of establishing relationships with a marketplace, and requires new approaches to sales and marketing. This workshop presents an overview of some the key principles in development a new approach to marketing for a digital customer-base.
The Old Marketing Model
Bi-Annual "Lists"
Catalogs
Channel Partner Intermediaries
A New Marketing Framework
Dynamic delivery
Social Interaction
Disintermediation
Integrating Marketing with the Product Development
Developing Digital Relationships with Customers
Gaining Insight Through Interaction
Customer Relationship Management Platforms
Social Media
New Pricing Models
Subscription Pricing
Physical/Digital Bundles
"Apps"
"Freemium" Pricing Models
E-Commerce Channels
Company Bookstore
Third-Party Marketplaces (e.g. Amazon)
Emerging e-commerce Models
Partners: Friend or Foe?
Search Engines: Google
e-Commerce Marketplaces: Amazon
Aggregators: Ingram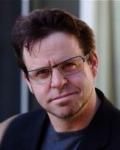 Andrew Brenneman is the President of Finitiv and a regular columnist for Book Business Magazine.
He has been leading digital media initiatives for over 25 years, within publishing organisations, digital agencies and Internet service companies and has been awarded Patents for digital media innovation.
He is the creator of NETg's Skill Builder digital learning platform, led the strategy and development for Thomson Learning's WebTutor e-learning platform, and led product design and execution for Freemark Mail - the first advertiser-supported email service. Andrew founded the Digital Media Group of The University of Chicago Press Books Division, where he initiated digital distribution programs for the Books Division and the creation of The Chicago Manual of Style Online.
Registration Details
Registration is on a first-come-first-served basis and workshop fees must be paid before the workshop. If the minimum number of participants is not met for the class, the organisers will inform all participants about possible postponement and cancellation, two weeks before the workshop date.
Cancellation & Substitution
The workshop can be cancelled or postponed two weeks before the workshop date if the minimum number of participants is not met. Participants will be fully refunded for workshops cancelled by us.
Participants who are unable to attend a workshop they have registered for are to inform us of the reason two weeks before the workshop date. They will be fully refunded in the event of extenuating and mitigating circumstances (E.g. illness, bereavement, accidents) . Those who inform us up to five (5) working days before the workshop date will receive a 50% refund. Participants can also attend another course at the same value within the same year.
Upon registration, you are deemed to have read and understood the cancellation, withdrawal and substitution policy and accept the terms contained therein.