Digital Product Development in Publishing
By
The advent of digital media brings both opportunities and challenges in product development. This workshop, intended for publishing professionals in the areas of production, design, and editorial development, provides an overview of concepts and challenges involved in digital product development.
Course Content
Digital Product Development Defined
Producing Digital Offerings
Platform-driven Publishing Workflow
Digital Opportunities: New Product Offerings
e-books
Enhanced e-books
Printing on Demand
Digital Customisation
Application-based Product
Digital Workflow
Structured Asset Management
Data-driven workflow
Automation
Digital Assets
Introduction to Digital Assets
Product Assets
Production Assets
Metadata
Semantic tagging
Data Types
Digital Asset Management
Asset repositories
Process Management
User Interfaces
External Systems Interfaces
System Layers
XML Overview
XML Defined
History and Significance of XML
Separating Content from Style
XML in Cross-Platform Product Development
XML-based Workflows
Limits to XML
Digital Design
The Strategic Value of Digital Design
Cross Platform Design
Design for Non-print Product
The Rise of the Technical Designer
Developing for Mobile Devices
Dedicated Readers
Beyond Readers: General Purpose Devices
The significance of the iPad
New Skill-Sets in the Publishing Organization
Information Architects
Technical Developers
Technical Quality Assurance
Database administration
Digital Delivery Partners
e-book Distribution Partners
"Database" Platforms
Application Platform Partners
Best Practices
Normalizing Assets
Use of Industry Standards
Structuring content "upstream"
Evolving Capabilities
Who Should Attend:
Editorial and Publishing Managers, Commissioning Editors, Senior Editors, and those
involved in design and production.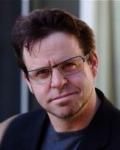 Andrew Brenneman is the President of Finitiv and a regular columnist for Book Business Magazine.
He has been leading digital media initiatives for over 25 years, within publishing organisations, digital agencies and Internet service companies and has been awarded Patents for digital media innovation.
He is the creator of NETg's Skill Builder digital learning platform, led the strategy and development for Thomson Learning's WebTutor e-learning platform, and led product design and execution for Freemark Mail - the first advertiser-supported email service. Andrew founded the Digital Media Group of The University of Chicago Press Books Division, where he initiated digital distribution programs for the Books Division and the creation of The Chicago Manual of Style Online.
Registration Details
Registration is on a first-come-first-served basis and workshop fees must be paid before the workshop. If the minimum number of participants is not met for the class, the organisers will inform all participants about possible postponement and cancellation, two weeks before the workshop date.
Cancellation & Substitution
The workshop can be cancelled or postponed two weeks before the workshop date if the minimum number of participants is not met. Participants will be fully refunded for workshops cancelled by us.
Participants who are unable to attend a workshop they have registered for are to inform us of the reason two weeks before the workshop date. They will be fully refunded in the event of extenuating and mitigating circumstances (E.g. illness, bereavement, accidents) . Those who inform us up to five (5) working days before the workshop date will receive a 50% refund. Participants can also attend another course at the same value within the same year.
Upon registration, you are deemed to have read and understood the cancellation, withdrawal and substitution policy and accept the terms contained therein.