Editing for the Mainland Chinese Market (适合中国市场的编辑)
By Li Yuyao
4 November 2018 (Sun)
2:00pm – 4:30pm
Rooftop Studio 1
National Gallery Singapore
1 Saint Andrew's Road, Singapore 178957
MAP
Course Fee: $100.00
Eventbrite Registration Fee: $4.49
《外国文艺》的执行主编李玉瑶女士将以中国最大的综合性专业翻译出版社上海译文出版社的引进出版现状为例,探讨如何吸引中国出版界的关注。她将从最初的选题策划开始,对约稿、编辑、校对等出版流程进行详细解说,让大家得以窥见中国大陆传统出版的操作现状。同时,她还将对中英文转换过程中的文字规范问题给工作坊的参与者提出建议,使之更符合中国读者的阅读习惯。
Li Yuyao, Executive Editor of Foreign Literature and Arts, will guide participants through an overview of the current situation in publishing at Shanghai Translation Publishing House, China's largest comprehensive professional translation publishing house, exploring how Singaporean writers might break into the Chinese publishing industry. Beginning from the initial selection of topics, Li Yuyao will lead an in-depth discussion of the publication process, editing, proofreading, and other publishing processes, allowing participants to gain insight into the current status of traditional publishing in Mainland China. She will also offer suggestions regarding the textual norms in the process of English-to-Chinese translation and how to better align the translated texts with the reading habits of Chinese readers.
This session will be conducted in the Chinese language.
This workshop is for beginning, emerging, and established writers working in the Chinese language who hope to break into the Mainland market.

Co-presented by Tender Leaves Translation and Singapore Book Council.



About the Trainer:

Li Yuyao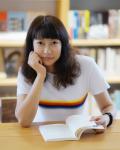 李玉瑶,上海译文出版社《外国文艺》(Foreign Literature and Art)执行主编,上海翻译家协会理事。编辑出版过菲利普・罗斯(Philip Roth)、理查德・耶茨(Richard Yates)等作家的作品,译作有《传家之物》(Family Furnishings,by Alice Munro)《快乐影子之舞》(Dance of the Happy Shades,by Alice Munro)《岛上书店》(The Storied Life of A. J. Fikry,by Gabrielle Zevin)《房间》(Room,by Emma Donoghue)《玛格丽特小镇》(Margarettown,by Gabrielle Zevin)《与狼共舞》(Dances with Wolves,by Michael Blake)《激情》(The Passion,by Jeanette Winterson)等二十余部。
Registration Details
Kinokuniya Privilege Card Members
Kinokuniya Privilege card members can enjoy 10% off the workshop fee.
Please provide your membership number and workshop title to [email protected] for the discount code before online registration.
Registration is on a first-come-first-served basis and workshop fees must be paid before the workshop. If the minimum number of participants is not met for the class, the organisers will inform all participants about possible postponement and cancellation, two weeks before the workshop date.
Cancellation & Substitution
The workshop can be cancelled or postponed two weeks before the workshop date if the minimum number of participants is not met. Participants will be fully refunded for workshops cancelled by us.
Participants who are unable to attend a workshop they have registered for are to inform us of the reason two weeks before the workshop date. They will be fully refunded in the event of extenuating and mitigating circumstances (E.g. illness, bereavement, accidents) . Those who inform us up to five (5) working days before the workshop date will receive a 50% refund. Participants can also attend another course at the same value within the same year.
Upon registration, you are deemed to have read and understood the cancellation, withdrawal and substitution policy and accept the terms contained therein.