Honing your craft: Advanced copyediting & proofreading
By Shelley Kenigsberg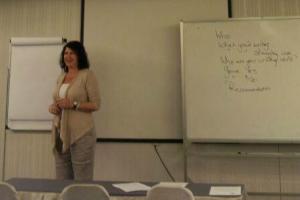 View Gallery
Editing? Want to advance and add skills? All editors (books, magazines, websites) now need to keep up with changing roles and the rapid expansion of technology and its effects on publishing (print and online). If you want to deepen your skills working with and analysing texts; understanding the market, and using all you have to make your publication the best it can be, then join us! It will be an intensely fun (and intensely productive) day.
Course Outline
We'll look at:
balancing the elements: Being advocate for the public, the publisher and the author • who the writing's for? What is its best form?
structural and line editing—how much of each is enough?
when to stop editing: When is the piece 'just right'?
keeping the reader reading (with no blips!). Proofreading techniques • what an editor's role and responsibilities are beyond 'pure' editing
communicating well: Becoming a diplomat and a choreographer!
bringing it all together and 'launching' the manuscript
We'll use exercises to delve into a range of texts (fiction and non-fiction) so your editing skills can expand, and deepen. There'll be lots of room for interaction and a Question & Answer session to close the day.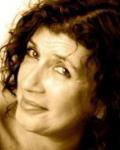 Shelley Kenigsberg is a prominent freelance editor, writer and trainer. She runs S K Publishing (working with a range of private and publishing clients) and, since 2009, has presented Editing in Paradise masterclass programs. In 2012, Writing in Paradise began and now, both programs are fun in (as the name suggests) paradisiacal places. This year, Byron Bay, Ibiza, Myanmar and Bali. She is currently involved in training editors, mentoring writers, and editing and writing for trade, corporate, academic and educational, government and private clients.
Shelley is Head of the Macleay Diploma in Book Editing and Publishing and has delivered the course for the past 26 years. She has developed and presented courses for writers centres (Northern Rivers WC, Northern Territory WC, NSW WC, Tasmanian WC, Qld WC); Asia-Pacific Writers and Translators; Societies of Editors, Style Council, Institute of Professional Editors conferences, Distance Education for the Open Learning Conference in Australia; writers festivals in Indonesia (Ubud Writers Festival 2004–16) and language and corporate institutes overseas (Indonesia, Japan and South Africa). Shelley is a founding member of Professional Editors Association (NSW), was President of the NSW Society of Editors from 2001–03, Vice-President in 2004, Chair of the Accreditation Board and active in other national initiatives through the Institute of Professional Editors (IPEd).
Shelley is writing her own book. So she understands how to wear a few hats. The author one is, currently, the worst fitting. This will change.
Registration Details
Registration is on a first-come-first-served basis and workshop fees must be paid before the workshop. If the minimum number of participants is not met for the class, the organisers will inform all participants about possible postponement and cancellation, two weeks before the workshop date.
Cancellation & Substitution
The workshop can be cancelled or postponed two weeks before the workshop date if the minimum number of participants is not met. Participants will be fully refunded for workshops cancelled by us.
Participants who are unable to attend a workshop they have registered for are to inform us of the reason two weeks before the workshop date. They will be fully refunded in the event of extenuating and mitigating circumstances (E.g. illness, bereavement, accidents) . Those who inform us up to five (5) working days before the workshop date will receive a 50% refund. Participants can also attend another course at the same value within the same year.
Upon registration, you are deemed to have read and understood the cancellation, withdrawal and substitution policy and accept the terms contained therein.