Impressive Marketing Plans
By Rachel Maund
8 March 2018 (Thu)
9:30am – 5:30pm
Singapore Book Council Training Room
90 Goodman Road, Blk E #03-32
Goodman Arts Centre
Singapore 439053
MAP
Course Fee: $280.00
Eventbrite Registration Fee: $8.99
THIS COURSE IS APPROVED FOR MEDIA DEVELOPMENT AUTHORITY'S TALENT ASSISTANCE GRANT
SINGAPORE BOOK PUBLISHERS ASSOCIATION MEMBERS ENJOY 15% OFF COURSE FEE
SYNOPSIS
Today's marketers have to assess the value of an ever-increasing range of activities and justify decisions in terms of anticipated ROI. As if that's not challenge enough, authors and editors can have high expectations, yet often time and money are in short supply.
This workshop is designed to help you capture the value of all areas of marketing activity and present them positively and professionally, even when resources are limited.
What's the day like?
It's a mix of tutored sessions on the 'why' and the 'how' of planning and budgeting, and short exercises to get delegates thinking creatively, applying suggested templates to their own projects.
Who should attend?
Anyone with the new responsibility of marketing within publishing, or anyone who has tended to shelve the 'planning' through lack of time.
COURSE OUTLINE
The customer journey, market segmentation and the marketing funnel, the marketing mix, the 4Ps, and how all of this applies in the real world
The key activities and channels and how to make use of them cost-effectively
Setting precise objectives and targets
Devising and managing a budget
Marketing plan templates
Getting the best from authors and the value of author questionnaires
How to present a small-budget marketing plan to an author with confidence
Measuring and reporting on results/ROI
These courses have been developed to meet the needs of publishers working with content, authors and limited budgets. They will also appeal to related sectors with similar challenges. If you're not sure if this course is suitable for you, please ask us.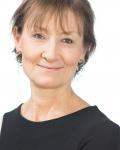 Rachel Maund held senior marketing positions in academic, STM and professional publishing before founding Marketability in 1999. When not tutoring on Marketability courses, she also trains for Publishing Training Centre, Publishing Scotland and ALPSP in the UK, and guest lectures at University College London. Beyond the UK she tutors for Publishing Ireland, the Australian Publishers' Association, the Singapore Book Publishers' Association (SBPA), National Book Development Council Singapore (NBDCS), CANIEM (Mexican Publishers' Association) and the Russian Book Guild. She also works with publishers in Australia, Singapore, US and China.
Rachel is course director for Marketability Workshops, lead or guest tutor on many of the marketing courses, and develops and delivers in-company tailored training for companies of all shapes and sizes.
Registration Details
Capability Development Grant
The Capability Development Grant is open to individuals and organisations who have a strong track record of involvement in the arts at a professional level, and is able to demonstrate commitment to the long-term development of the arts in Singapore.
Kinokuniya Privilege Card Members
Kinokuniya Privilege card members can enjoy 10% off the workshop fee.
Please provide your membership number and workshop title to [email protected] for the discount code before online registration.
SINGAPORE BOOK PUBLISHERS ASSOCIATION (SBPA) DISCOUNT
SBPA members can enjoy a 15% discount off ALAP's publishing courses.
Please e-mail to [email protected] with your name, organisation name, number of pax attending, workshop title and we will provide you with the discount code for online registration.
Minimum – Maximum Number of Participants: 15 – 30 pax
Registration is on a first-come-first-served basis and workshop fees must be paid before the workshop. If the minimum number of participants is not met for the class, the organisers will inform all participants about possible postponement and cancellation, two weeks before the workshop date.
Cancellation & Substitution
The workshop can be cancelled or postponed two weeks before the workshop date if the minimum number of participants is not met. Participants will be fully refunded for workshops cancelled by us.
Participants who are unable to attend a workshop they have registered for are to inform us of the reason two weeks before the workshop date. They will be fully refunded in the event of extenuating and mitigating circumstances (E.g. illness, bereavement, accidents) . Those who inform us up to five (5) working days before the workshop date will receive a 50% refund. Participants can also attend another course at the same value within the same year.
Upon registration, you are deemed to have read and understood the cancellation, withdrawal and substitution policy and accept the terms contained therein.