Copywriting Workshop
By Rachel Maund
7 March 2018 (Wed)
9:30am – 5:30pm
Singapore Book Council Training Room
90 Goodman Road, Blk E #03-32
Goodman Arts Centre
Singapore 439053
MAP
Course Fee: $280.00
Eventbrite Registration Fee: $8.99
THIS COURSE IS APPROVED FOR MEDIA DEVELOPMENT AUTHORITY'S TALENT ASSISTANCE GRANT
SINGAPORE BOOK PUBLISHERS ASSOCIATION MEMBERS ENJOY 15% OFF COURSE FEE
SYNOPSIS
Does your copy convince YOU? Is it vivid and engaging, or are you guilty of using tired adjectives such as comprehensive and essential? Perhaps you'd love to write more exciting copy but don't have the time, or colleagues feel it's not 'appropriate' for your product?
If you can relate to this, join us in this fun workshop and prepare to feel liberated!
Includes:
Universal principles that really work, whatever you're selling, online and offline
Why writing copy is totally different to the writing you learned in school
Writing copy for readers, not 'markets' or products
Focusing on the 10 second sell and on calls to action
Fewer words, greater impact: being ruthless and taking risks
How to get attention, and keep it
Writing for different formats: book covers, advance information, catalogues, brochures, sales letters, press releases, websites, emailings, social media, adverts
Short exercises on critiquing examples of copy, and working on real examples brought by participants.
What's the day like?
It's a day designed to help you stand back and see new approaches to copywriting – even if you're describing a very specialist product – and to equip you with tips to help in the writing process and really boost your confidence.
Who should attend?
Anyone in a marketing or editorial role within publishing looking either for a lively general introduction, or for a refresher to inject some new ideas and fresh approaches to existing skills. The course is also suitable for participants from sectors such as museums and galleries, libraries and institutions.
These courses have been developed to meet the needs of publishers working with content, authors and limited budgets. They will also appeal to related sectors with similar challenges. If you're not sure if this course is suitable for you, please ask us.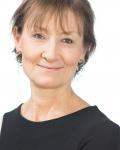 Rachel Maund held senior marketing positions in academic, STM and professional publishing before founding Marketability in 1999. When not tutoring on Marketability courses, she also trains for Publishing Training Centre, Publishing Scotland and ALPSP in the UK, and guest lectures at University College London. Beyond the UK she tutors for Publishing Ireland, the Australian Publishers' Association, the Singapore Book Publishers' Association (SBPA), National Book Development Council Singapore (NBDCS), CANIEM (Mexican Publishers' Association) and the Russian Book Guild. She also works with publishers in Australia, Singapore, US and China.
Rachel is course director for Marketability Workshops, lead or guest tutor on many of the marketing courses, and develops and delivers in-company tailored training for companies of all shapes and sizes.
Registration Details
Capability Development Grant
The Capability Development Grant is open to individuals and organisations who have a strong track record of involvement in the arts at a professional level, and is able to demonstrate commitment to the long-term development of the arts in Singapore.
Kinokuniya Privilege Card Members
Kinokuniya Privilege card members can enjoy 10% off the workshop fee.
Please provide your membership number and workshop title to [email protected] for the discount code before online registration.
SINGAPORE BOOK PUBLISHERS ASSOCIATION (SBPA) DISCOUNT
SBPA members can enjoy a 15% discount off ALAP's publishing courses.
Please e-mail to [email protected] with your name, organisation name, number of pax attending, workshop title and we will provide you with the discount code for online registration.
Minimum – Maximum Number of Participants: 15 – 30 pax
Registration is on a first-come-first-served basis and workshop fees must be paid before the workshop. If the minimum number of participants is not met for the class, the organisers will inform all participants about possible postponement and cancellation, two weeks before the workshop date.
Cancellation & Substitution
The workshop can be cancelled or postponed two weeks before the workshop date if the minimum number of participants is not met. Participants will be fully refunded for workshops cancelled by us.
Participants who are unable to attend a workshop they have registered for are to inform us of the reason two weeks before the workshop date. They will be fully refunded in the event of extenuating and mitigating circumstances (E.g. illness, bereavement, accidents) . Those who inform us up to five (5) working days before the workshop date will receive a 50% refund. Participants can also attend another course at the same value within the same year.
Upon registration, you are deemed to have read and understood the cancellation, withdrawal and substitution policy and accept the terms contained therein.