Boost Your Email Marketing
By Rachel Maund
24 October 2019 (Thu)
9:30am – 5:30pm
Singapore Book Council Training Room
90 Goodman Road, Blk E #03-32
Goodman Arts Centre
Singapore 439053
MAP
Course Fee: $350.00
Eventbrite Registration Fee: $9.74
Email is now the primary channel for marketing communication, yet reader engagement has never been more challenging. How can you be sure that your results are as good as they can be? And how do you persuade new potential customers to sign up, open up, click through – and do all of this on a regular basis?
This workshop takes you from promoting your e-news service to creating emails to engage and get those readers clicking. You will learn how to transform your email marketing to be a cut above that of your competitors, reaching that elusive audience, and more.
Course Outline:
The sign-up process: what makes people subscribe - and stay subscribed?
A non-technical guide to firewalls, spam filters and sender reputation.
How to write killer subject lines and grab attention in the preview pane.
Establishing your email "voice", and judging how much you need to say in your emails.
Format and design, as well as the balance of copy, visuals and links.
One-off marketing emails, regular newsletters, and the value of automated emails.
Metrics and benchmarks - how well are your emails performing?
Customer engagement strategies.
Managing challenges, from balancing "creative" with templates, to negotiating with colleagues over email content.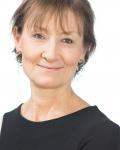 Rachel Maund has over 30 years' experience of writing copy for publishers, and has been running training workshops on copywriting for 20 years, and on five continents. Her company, Marketability (UK) Ltd, is London-based but works with publishing clients all over the world, specialising in marketing and in training. She works across all publishing sectors, including large and small companies in STM, academic, schools, business/professional, travel, and trade. Clients include John Wiley, OUP, Cambridge University Press, Hachette, HarperCollins, SpringerNature, Taylor & Francis, SAGE Publications, World Scientific, Cengage, Pearson, Bloomsbury, and Bradt Travel Guides.
Registration Details
Registration is on a first-come-first-served basis and workshop fees must be paid before the workshop. If the minimum number of participants is not met for the class, the organisers will inform all participants about possible postponement and cancellation, two weeks before the workshop date.
Cancellation & Substitution
The workshop can be cancelled or postponed two weeks before the workshop date if the minimum number of participants is not met. Participants will be fully refunded for workshops cancelled by us.
Participants who are unable to attend a workshop they have registered for are to inform us of the reason two weeks before the workshop date. They will be fully refunded in the event of extenuating and mitigating circumstances (E.g. illness, bereavement, accidents) . Those who inform us up to five (5) working days before the workshop date will receive a 50% refund. Participants can also attend another course at the same value within the same year.
Upon registration, you are deemed to have read and understood the cancellation, withdrawal and substitution policy and accept the terms contained therein.