Managing an Editorial Project
By Shelley Kenigsberg
SKILLSFUTURE CREDIT
This course is available on the SkillsFuture Credit course directory for application by Singaporean participants aged 25 and above.Please e-mail us at [email protected] so that we can help you register for the workshop ticket before you apply to use your SkillsFuture credits.
MDA TALENT ASSISTANCE GRANT
Eligible media practitioners, including full-time media freelancers, are subject to up to 90 % grant of the total course fees (excluding GST) with the MDA Talent Assistance (Training) scheme. Please scroll to the end of this page for more information on the application process. Applications by practitioners must reach the Six Degrees portal by 21 June 2016 for it to be evaluated.
Synopsis
As the editorial project manager for the production and scheduling of any publication, it's the you who needs to ensure it's published on time, on budget and to the quality that the company requires. You need to be able to plan for many contingencies, 'wear many hats' and, sometimes, just as you think you're ready to 'send the book to press', you'll need to juggle, juggle, juggle. This course will take you through the essential skills that an editorial project manager needs.

Aims
Understanding the project
Determining scope, goals and objectives
Determining the resources needed to achieve those goals requirements
Assessing the potential risks and planning for contingencies
Managing the team
Putting an effective team together
Communicating effectively with each member
Setting up communication channels within the team
Creating briefs
Working with freelancers
Negotiating fees
Examining the content
Understanding target audience
Assessing structure, comprehensiveness and appropriateness of language for the target audience
Considering the format/layout requirements (eg, extent of main text, illustrations, margin features)
Consider platforms: print and/or digital blend
Review multimedia and functionality
Scheduling
Estimating time
Establishing and maintaining an efficient critical path
Scheduling proformas
Budgeting
Determining the costs
Assessing profitability
Planning budgetting contingencies
Keeping to budget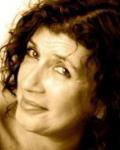 Shelley Kenigsberg is a prominent freelance editor, writer and trainer. She runs S K Publishing (working with a range of private and publishing clients) and, since 2009, has presented Editing in Paradise masterclass programs. In 2012, Writing in Paradise began and now, both programs are fun in (as the name suggests) paradisiacal places. This year, Byron Bay, Ibiza, Myanmar and Bali. She is currently involved in training editors, mentoring writers, and editing and writing for trade, corporate, academic and educational, government and private clients.
Shelley is Head of the Macleay Diploma in Book Editing and Publishing and has delivered the course for the past 26 years. She has developed and presented courses for writers centres (Northern Rivers WC, Northern Territory WC, NSW WC, Tasmanian WC, Qld WC); Asia-Pacific Writers and Translators; Societies of Editors, Style Council, Institute of Professional Editors conferences, Distance Education for the Open Learning Conference in Australia; writers festivals in Indonesia (Ubud Writers Festival 2004–16) and language and corporate institutes overseas (Indonesia, Japan and South Africa). Shelley is a founding member of Professional Editors Association (NSW), was President of the NSW Society of Editors from 2001–03, Vice-President in 2004, Chair of the Accreditation Board and active in other national initiatives through the Institute of Professional Editors (IPEd).
Shelley is writing her own book. So she understands how to wear a few hats. The author one is, currently, the worst fitting. This will change.
Registration Details
SkillsFuture
Some workshops are eligible for the SkillsFuture Credit.

All Singaporeans aged 25 and above can use their SkillsFuture Credit from the government to pay for a wide range of approved skills-related courses. Visit the SkillsFuture Credit website www.skillsfuture.sg/credit to choose from the courses available on the the SkillsFuture Credit course directory.
Participants can disburse partial or full course fees (excludes registration fees) in SkillsFuture Credits.
For claiming the full course fee (exclude ticketing fee) in SkillsFuture Credit, please register for the course in Eventbrite and select 'Send Invoice' at the end of the online registration page. You are required email a screenshot of the approved claim to SBC before the start of the course and to make cash payment of the Eventbrite registration fee at the workshop.

If you use partial SkillsFuture Credit to pay for the course fee, please sign in to your SkillsFuture account and after which email to [email protected] a screenshort of the approved claim and arrange for payment for the remaining course fee (including Eventbrite fee).
UTAP (Union Training Assistance Programme)
Self-sponsored applicants who are NTUC members enjoy UTAP funding of up to 50% claim on unfunded programme fee capped at $250 per year. Prevailing terms & conditions apply, see UTAP webpage for details.
Kinokuniya Privilege Card Members
Kinokuniya Privilege card members can enjoy 10% off the workshop fee.
Please provide your membership number and workshop title to [email protected] for the discount code before online registration.
Minimum – Maximum Number of Participants: 15 – 30 pax
Registration is on a first-come-first-served basis and workshop fees must be paid before the workshop. If the minimum number of participants is not met for the class, the organisers will inform all participants about possible postponement and cancellation, two weeks before the workshop date.
Cancellation & Substitution
The workshop can be cancelled or postponed two weeks before the workshop date if the minimum number of participants is not met. Participants will be fully refunded for workshops cancelled by us.
Participants who are unable to attend a workshop they have registered for are to inform us of the reason two weeks before the workshop date. They will be fully refunded in the event of extenuating and mitigating circumstances (E.g. illness, bereavement, accidents) . Those who inform us up to five (5) working days before the workshop date will receive a 50% refund. Participants can also attend another course at the same value within the same year.
Upon registration, you are deemed to have read and understood the cancellation, withdrawal and substitution policy and accept the terms contained therein.