Menulis Fiksyen Melayu Dengan Cara Okky Madasari
By Okky Madasari
27 – 29 June 2020 (Sat – Mon)
10:00am – 9:30pm
Online

Course Fee: $120.00
Eventbrite Registration Fee: $3.99
Perbaiki cerpen atau novel anda dalam bengkel tiga hari ini dengan penulis novel termasyhur dari Indonesia, Okky Madasari. Ketahui lebih lanjut tentang cara Okky Madasari yang dapat membantu anda menguasai kemahiran dan pengetahuan untuk menulis fiksyen supaya dapat diterbitkan. Penulis mapan boleh juga ikut serta; anda berpeluang mendapatkan konsultasi Okky untuk cerpen atau novel anda.
Perfect your short story or novel at this three-day workshop with award-winning Indonesian novelist and essayist Okky Madasari.
If you are a beginner, the Okky Madasari way will help you acquire the skills and knowledge required to write publishable fiction. If you are dry behind the ears in your writing journey, this workshop also suits you; with opportunities to consult Okky for feedback regarding your short story or novel.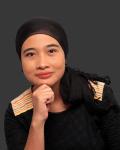 Okky Madasari is an award-winning Indonesian novelist and essayist. She has published five novels, one short story collection and three children's novels since 2010. Her novels have been translated into English, Malay, German and Arabic. In 2017, Okky was selected by the US government to represent Indonesia for the International Writing Program at the University of Iowa, US, from August to October 2017.
She regularly writes essays for Indonesian and international media and journals, and becomes a regular writer for the Jakarta Post (for samples of her article see for instance: https://www.thejakartapost.com/academia/2018/12/22/political-mothers-at-their-best-and-worst.html and https://www.thejakartapost.com/academia/2018/07/24/hijab-avoided-subject-on-childrens-day.html), Jawa Post (see: https://www.jawapos.com/opini/25/10/2019/berharap-kepada-nadiem/ and https://www.jawapos.com/opini/21/09/2019/siapa-yang-bebal/) and Detik.com (see: https://news.detik.com/kolom/d-4274454/90-tahun-dongeng-keindonesiaan)
Okky has been providing writing workshop for essay, fiction, feature and reports and other writings for business purposes for general public, universities, government offices, communities and corporates. She has been developing a unique method to allow for a quick mastery of basic writing skills in producing quality pieces. She has giving workshops to people from private companies, state-owned firms, government institutions and universities.
Registration Details
Kinokuniya Privilege Card Members
Kinokuniya Privilege card members can enjoy 10% off the workshop fee.
Please provide your membership number and workshop title to [email protected] for the discount code before online registration.
Capability Development Scheme for the Arts (CDSA)
National Arts Council (NAC) is providing a one-time for Capability Development Scheme for the Arts (CDSA) for eligible arts organisations and individuals to encourage upskilling, and grow organisational capabilities. Eligible organisations and individuals may apply for the Grant to support upskilling through local courses and programmes. Find out if you are eligible here.
The CDSA is open to:
NAC's Major Companies and Seed Grant Companies (MCSG)
Non-MCSG arts organisations and companies either registered with the Accounting and Corporate Regulatory Authority (ACRA) or with the Registry of Societies (ROS)
Arts Self-Employed Persons (SEP) and sole proprietors who are Singapore Citizens or Permanent Residents residing in Singapore and work in the local arts scene
Registration is on a first-come-first-served basis and workshop fees must be paid before the workshop. If the minimum number of participants is not met for the class, the organisers will inform all participants about possible postponement and cancellation, two weeks before the workshop date.
Cancellation & Substitution
The workshop can be cancelled or postponed two weeks before the workshop date if the minimum number of participants is not met. Participants will be fully refunded for workshops cancelled by us.
Participants who are unable to attend a workshop they have registered for are to inform us of the reason two weeks before the workshop date. They will be fully refunded in the event of extenuating and mitigating circumstances (E.g. illness, bereavement, accidents) . Those who inform us up to five (5) working days before the workshop date will receive a 50% refund. Participants can also attend another course at the same value within the same year.
Upon registration, you are deemed to have read and understood the cancellation, withdrawal and substitution policy and accept the terms contained therein.