Strategic Planning and Publishing Programme Development
By
24 – 25 July 2008 (Thu – Fri)
9.30am – 5.30pm
Toa Payoh Public Library
6 Toa Payoh Central, Singapore 319191
MAP
Course Fee: $390.00
This 2-day programme is structured to teach management-level publishing executives key frameworks for thinking about corporate publishing strategies.
COURSE OUTLINE
Detecting downward trends in an organisation's current list: identifying and anticipating the need for change.
Defining strategic objectives by weighing up achievements and potential growth markets.
A guide to developing strategic growth plans:
Assessing market changes and formulating strategic responses
Analysis financial data
Product profiling and development
Organisational development and managing change
Crisis management: pulling a company up from a nose-dive:
Downsizing and restructuring
Short-term planning within the scope of long-term development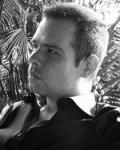 Simon Sharp's first introduction to the publishing industry came while he was a teacher and was invited to write a series of textbooks for Hong Kong secondary schools. His input on the strategic placement of the titles and marketing issues made a success of the series, which also led to him joining the management team of his publisher, Macmillan. As the publishing director, he managed a multi-million dollar list and steered the company through major restructuring culminating in a successful acquisition. Later, Simon joined the Pearson group to head-up the pioneering Educational Services department to support the English Language Teaching list, resulting in a colossal 80 percent market share for the company's primary English courses.
Today, in addition to serving on the board of directors of the iLearners group of companies, Simon is also an independent consultant for education ministries and publishing houses across the Asia Pacific region; offering insight into curriculum development, publishing programme management, and organisational development.
Registration Details
Registration is on a first-come-first-served basis and workshop fees must be paid before the workshop. If the minimum number of participants is not met for the class, the organisers will inform all participants about possible postponement and cancellation, two weeks before the workshop date.
Cancellation & Substitution
The workshop can be cancelled or postponed two weeks before the workshop date if the minimum number of participants is not met. Participants will be fully refunded for workshops cancelled by us.
Participants who are unable to attend a workshop they have registered for are to inform us of the reason two weeks before the workshop date. They will be fully refunded in the event of extenuating and mitigating circumstances (E.g. illness, bereavement, accidents) . Those who inform us up to five (5) working days before the workshop date will receive a 50% refund. Participants can also attend another course at the same value within the same year.
Upon registration, you are deemed to have read and understood the cancellation, withdrawal and substitution policy and accept the terms contained therein.