Write Your Own Picture Book
By Dr George Jacobs
With adult help, children can create their own books, even children still learning to read. In this two-hour workshop for a parent and child pair, participants make their own books. Materials to make the book will be provided. Two overlapping methods are used to create these books. First, children can use other books as models, for example, children can substitute themselves and their families for the characters in the books. Second, children can write books based on their own experiences. The role of adults will vary depending on the children, but children will always have a role in creating the books, even if it is limited to drawing.
Aims
Learn methods for you and your child to create your own simple children's books
Create one or more picture books that you can bring home to read and otherwise enjoy
Enjoy a fun and interactive activity with your child and the rest of the participants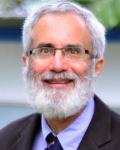 Dr George Jacobs has taught collaborative learning to a wide variety of teachers in Singapore, from teachers of lower primary students to teachers of adults. Furthermore, he has written many articles and books on collaborative learning, reading and related topics. George serves on the boards of the International Association for the Study of Cooperation in Education and the Extensive Reading Foundation. Currently, he teaches at James Cook University, as well as helping the Book Council.
Registration Details
Minimum – Maximum Number of Participants: 15 – 25 pax
Registration is on a first-come-first-served basis and workshop fees must be paid before the workshop. If the minimum number of participants is not met for the class, the organisers will inform all participants about possible postponement and cancellation, two weeks before the workshop date.
Cancellation & Substitution
The workshop can be cancelled or postponed two weeks before the workshop date if the minimum number of participants is not met. Participants will be fully refunded for workshops cancelled by us.
Participants who are unable to attend a workshop they have registered for are to inform us of the reason two weeks before the workshop date. They will be fully refunded in the event of extenuating and mitigating circumstances (E.g. illness, bereavement, accidents) . Those who inform us up to five (5) working days before the workshop date will receive a 50% refund. Participants can also attend another course at the same value within the same year.
Upon registration, you are deemed to have read and understood the cancellation, withdrawal and substitution policy and accept the terms contained therein.