Behaviours of Users of e-Publishing
By
Today's content consumers are voracious omnivores. They want everything from print to Tweets to iPhone apps. Yet traditional content publishers are often dealing with production processes rooted in print practices that may be 10 to 40 years old. How can publishers prepare their company and their content for a more flexible and certain future?
Introduction: What do users want?
Customer expectations
Reading as a social activity
Device capabilities
The current standards & challenges
EPUB 3 - Introduction to the new spec
KF8 - Introduction
Supporting both formats
Reflowable vs. Fixed Layout
eBook Design and Layout
Repurposing for-print text to eBooks
Planning for portability
Laying out eBooks
Laying out the book text
Creating and using appropriate paragraph and character styles
Unique requirements for photos, figures, illustrations, and captions in eBooks
Graphics, video, audio, and animated content
Internal and external hyperlinks
Page transitions
Creating animation and controlling timing
Adding interactivity and rich-media to existing publications
Fonts and eBooks
Best practices for efficient, multi-eBook publishing
eBooks and Apps
Discussion of differences
Discussion of capabilities
Delivery platforms
Content re-use
Who Needs This Course
This workshop is targeted at those who plan or lead development projects for electronic books and applications.
Consumers of electronic publishing are looking for everything from print to social media to apps. The course will
cover what users want and what devices currently support. It will also cover the current standards, how they can be used to meet customer demands and go into some depth in discussing how different designs, layouts, and functionality can be accomplished using the standards. There will be several examples included in the discussions, and each item will be explained in order to enable the participants to work with during the discussions.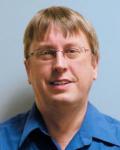 Eric Freese is a veteran of publishing production in a variety of industries. From the early days of SGML, he has worked as a consultant, software developer and content architect. As Information Architect for Elsevier, Eric provides guidance and direction in the creation of content and publishing models that simultaneously support traditional print production and digital delivery in the form of eBooks and content-based interactive apps.
Registration Details
Registration is on a first-come-first-served basis and workshop fees must be paid before the workshop. If the minimum number of participants is not met for the class, the organisers will inform all participants about possible postponement and cancellation, two weeks before the workshop date.
Cancellation & Substitution
The workshop can be cancelled or postponed two weeks before the workshop date if the minimum number of participants is not met. Participants will be fully refunded for workshops cancelled by us.
Participants who are unable to attend a workshop they have registered for are to inform us of the reason two weeks before the workshop date. They will be fully refunded in the event of extenuating and mitigating circumstances (E.g. illness, bereavement, accidents) . Those who inform us up to five (5) working days before the workshop date will receive a 50% refund. Participants can also attend another course at the same value within the same year.
Upon registration, you are deemed to have read and understood the cancellation, withdrawal and substitution policy and accept the terms contained therein.