Methods for Migration from Print to eBooks and Apps
By
The Methods for Migration From Print to eBooks and Apps workshop will cover and contrast specific web standards in detail. This course will be especially useful for those who lead development projects for electronic books and applications. A veteran in publishing production, Mr Eric Freese from US will conduct an in-depth discussion on how different designs and layouts can be accomplished using a variety of web standards. There will be several markup examples included in the discussions, but each item will be explained in detail in order to enable these leaders to work with and lead their technical teams. Some familiarity with HTML markup, CSS and Javascript is suggested, although not required.
Course Outline:
Participants are required to bring along their laptops for the practical exercises.
State of the eBook and App industry:
Review of past and current strategies
Current devices
Leading formats
Overview of current and upcoming technologies
Building an EPUB3 eBook:
Basics
Anatomy of an EPUB File
Tools
Tips & tricks
Standards Roundup:
W3C Standards: HTML5, CSS3, Javascript, MathML,

SVG

EPUB3

KF8

PDF

Android

iOS

Windows Phone
Building a KF8 eBook:
Basics
Anatomy of a KF8 file
Tools
Tips & tricks
Building Fixed Layout eBooks:
Basics
Contrasting the various fixed layout spaces
Tools
Tips & tricks
App Development:
Considerations for eBook/App Design:
eBook vs App
Reflow vs Fixed layout
Native vs Hybrid
Media
Interactivity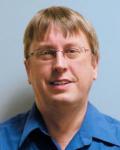 Eric Freese is a veteran of publishing production in a variety of industries. From the early days of SGML, he has worked as a consultant, software developer and content architect. As Information Architect for Elsevier, Eric provides guidance and direction in the creation of content and publishing models that simultaneously support traditional print production and digital delivery in the form of eBooks and content-based interactive apps.
Registration Details
Registration is on a first-come-first-served basis and workshop fees must be paid before the workshop. If the minimum number of participants is not met for the class, the organisers will inform all participants about possible postponement and cancellation, two weeks before the workshop date.
Cancellation & Substitution
The workshop can be cancelled or postponed two weeks before the workshop date if the minimum number of participants is not met. Participants will be fully refunded for workshops cancelled by us.
Participants who are unable to attend a workshop they have registered for are to inform us of the reason two weeks before the workshop date. They will be fully refunded in the event of extenuating and mitigating circumstances (E.g. illness, bereavement, accidents) . Those who inform us up to five (5) working days before the workshop date will receive a 50% refund. Participants can also attend another course at the same value within the same year.
Upon registration, you are deemed to have read and understood the cancellation, withdrawal and substitution policy and accept the terms contained therein.