Strategies for Migration from Print to eBooks and Apps
By
If you belong to an organisation moving from print-centric delivery to multi-platform delivery (including print), you may be experiencing many benefits and challenges. This course will introduce and discuss various standards, tools and technologies to provide you with a high-level working knowledge of possible solutions for application at the workplace. This course will include case studies and class discussions utilising real-world examples. Several segments of the publishing industry will be covered including trade, academic/STM, and magazines. Decision makers and technical leaders of projects for migrating from print delivery to electronic will especially benefit from this course.
Course Outline
Surveying the Digital Landscape
Review of current state of the art
Overview of current market trends
Overview of current and upcoming technologies
Giving Consumers What they Want
What do consumers want?
Content Design in a Changing Marketplace
The Right Content on the Right Platform at the Right Time
The differences between print and electronic delivery
Deciding which content should be delivered in which formats
Content Re-purposing vs Content Creation
Enhanced/Multimedia/Mixed Content
Planning and Achieving Multi-channel Delivery
Content Creation
Content Conversion
Workflow
Content Management
Asset Management
Rights Management
Future-Proofing Your Content
Distribution
Determining Success/Profit
Measuring Costs
Determining Pricing
Marketing
Calculating ROI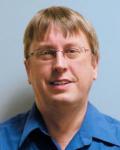 Eric Freese is a veteran of publishing production in a variety of industries. From the early days of SGML, he has worked as a consultant, software developer and content architect. As Information Architect for Elsevier, Eric provides guidance and direction in the creation of content and publishing models that simultaneously support traditional print production and digital delivery in the form of eBooks and content-based interactive apps.
Registration Details
Registration is on a first-come-first-served basis and workshop fees must be paid before the workshop. If the minimum number of participants is not met for the class, the organisers will inform all participants about possible postponement and cancellation, two weeks before the workshop date.
Cancellation & Substitution
The workshop can be cancelled or postponed two weeks before the workshop date if the minimum number of participants is not met. Participants will be fully refunded for workshops cancelled by us.
Participants who are unable to attend a workshop they have registered for are to inform us of the reason two weeks before the workshop date. They will be fully refunded in the event of extenuating and mitigating circumstances (E.g. illness, bereavement, accidents) . Those who inform us up to five (5) working days before the workshop date will receive a 50% refund. Participants can also attend another course at the same value within the same year.
Upon registration, you are deemed to have read and understood the cancellation, withdrawal and substitution policy and accept the terms contained therein.