Come to your senses!: Writing with all you've got (+ the Goldilocks factor)
By Shelley Kenigsberg
12 July 2014 (Sat)
9.30am to 5.30pm
Course Fee: $90.00
Eventbrite Registration Fee: $3.50
SYNOPSIS
People who are attuned to their senses are able to excite the same interest and inspiration in their readers. In this full-day workshop, create a lexicon of words that will enrich and deepen your expression and, in so doing, write a piece that's so charged with sensory detail that it draws the reader in and keeps them captivated.
Learn how to appeal to your readers' five senses in the best way possible to have them experience the world that you are describing and creating. But can you see what it's got to do with Goldilocks? Well, to make sure it's neither too much nor too little, not too lumpy but 'just right', we'll look at the essential tools of editing, to create not only a powerful story but also to learn vital techniques for shaping and finessing all of your writing.
AIMS
Dig deep into the richness of your senses
Find new ways to explore story and write with authenticity and depth
Describe sense details in a powerful way to entice and entertain with your writing
OUTLINE
Learn to use sense details so your writing and stories come alive
Create a lexicon of words to deepen your expression
Write a piece so charged with sensory detail it captivates your readers
Shape a story for best impact
Edit and finesse — know which words to lose and which to keep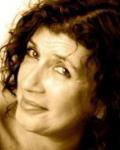 Shelley Kenigsberg is a prominent freelance editor, writer and trainer. She runs S K Publishing (working with a range of private and publishing clients) and, since 2009, has presented Editing in Paradise masterclass programs. In 2012, Writing in Paradise began and now, both programs are fun in (as the name suggests) paradisiacal places. This year, Byron Bay, Ibiza, Myanmar and Bali. She is currently involved in training editors, mentoring writers, and editing and writing for trade, corporate, academic and educational, government and private clients.
Shelley is Head of the Macleay Diploma in Book Editing and Publishing and has delivered the course for the past 26 years. She has developed and presented courses for writers centres (Northern Rivers WC, Northern Territory WC, NSW WC, Tasmanian WC, Qld WC); Asia-Pacific Writers and Translators; Societies of Editors, Style Council, Institute of Professional Editors conferences, Distance Education for the Open Learning Conference in Australia; writers festivals in Indonesia (Ubud Writers Festival 2004–16) and language and corporate institutes overseas (Indonesia, Japan and South Africa). Shelley is a founding member of Professional Editors Association (NSW), was President of the NSW Society of Editors from 2001–03, Vice-President in 2004, Chair of the Accreditation Board and active in other national initiatives through the Institute of Professional Editors (IPEd).
Shelley is writing her own book. So she understands how to wear a few hats. The author one is, currently, the worst fitting. This will change.
Registration Details
Minimum – Maximum Number of Participants: 15 – 30 pax
Registration is on a first-come-first-served basis and workshop fees must be paid before the workshop. If the minimum number of participants is not met for the class, the organisers will inform all participants about possible postponement and cancellation, two weeks before the workshop date.
Cancellation & Substitution
The workshop can be cancelled or postponed two weeks before the workshop date if the minimum number of participants is not met. Participants will be fully refunded for workshops cancelled by us.
Participants who are unable to attend a workshop they have registered for are to inform us of the reason two weeks before the workshop date. They will be fully refunded in the event of extenuating and mitigating circumstances (E.g. illness, bereavement, accidents) . Those who inform us up to five (5) working days before the workshop date will receive a 50% refund. Participants can also attend another course at the same value within the same year.
Upon registration, you are deemed to have read and understood the cancellation, withdrawal and substitution policy and accept the terms contained therein.