Copywriting workshop
By Rachel Maund
7 November 2014 (Fri)
9.30am - 5.30pm
Course Fee: $280.00
Eventbrite Registration Fee: $8.25
SYNOPSIS
Does your copy convince YOU? Is it vivid and engaging, or are you guilty of using tired adjectives such as 'comprehensive' and 'essential'? Perhaps you'd love to write more exciting copy but don't have the time, or colleagues feel it's not 'appropriate' for your product?
If you can relate to this, join us in this fun workshop and prepare to feel liberated!
What's the day like?
It's a day designed to help you stand back and see new approaches to copywriting – even if you're describing a very specialised product – and to equip you with tips to help in the writing process and really boost your confidence.
Who should attend?
Anyone in a marketing or editorial role looking either for a lively general introduction, or for a refresher to inject some new ideas and fresh approaches to existing skills.
COURSE OUTLINE
Universal principles that really work, whatever you're selling, online and offline
Why writing copy is totally different to the writing you learned in school
Writing copy for readers, not 'markets' or products
Focusing on the 10 second sell and on calls to action
Fewer words, greater impact: being ruthless and taking risks
How to get attention, and keep it
Writing for different formats: book covers, advance information, catalogues, brochures, sales letters, press releases, websites, emailings, social media, adverts
Short exercises on critiquing examples of copy, and working on real examples brought by participants.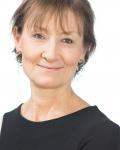 Rachel Maund has over 30 years' experience of writing copy for publishers, and has been running training workshops on copywriting for 20 years, and on five continents. Her company, Marketability (UK) Ltd, is London-based but works with publishing clients all over the world, specialising in marketing and in training. She works across all publishing sectors, including large and small companies in STM, academic, schools, business/professional, travel, and trade. Clients include John Wiley, OUP, Cambridge University Press, Hachette, HarperCollins, SpringerNature, Taylor & Francis, SAGE Publications, World Scientific, Cengage, Pearson, Bloomsbury, and Bradt Travel Guides.
Registration Details
Minimum – Maximum Number of Participants: 15 – 30 pax
Registration is on a first-come-first-served basis and workshop fees must be paid before the workshop. If the minimum number of participants is not met for the class, the organisers will inform all participants about possible postponement and cancellation, two weeks before the workshop date.
Cancellation & Substitution
The workshop can be cancelled or postponed two weeks before the workshop date if the minimum number of participants is not met. Participants will be fully refunded for workshops cancelled by us.
Participants who are unable to attend a workshop they have registered for are to inform us of the reason two weeks before the workshop date. They will be fully refunded in the event of extenuating and mitigating circumstances (E.g. illness, bereavement, accidents) . Those who inform us up to five (5) working days before the workshop date will receive a 50% refund. Participants can also attend another course at the same value within the same year.
Upon registration, you are deemed to have read and understood the cancellation, withdrawal and substitution policy and accept the terms contained therein.