Effective Writing and Editing for In-house Publications and Corporate Communications Materials
By Melina Chua-Clark
26 January 2018 (Fri)
9:30am – 5:30pm
Singapore Book Council Training Room
90 Goodman Road, Blk E #03-32
Goodman Arts Centre
Singapore 439053
MAP
Course Fee: $200.00
Eventbrite Registration Fee: $6.99
SINGAPORE BOOK PUBLISHERS ASSOCIATION MEMBERS ENJOY 15% OFF COURSE FEE
SYNOPSIS
With the profusion of information in the printed or on-line form, how much is truly being communicated? With the ease and speed of technology, are we reaching our target audiences better now than ever before? Deeper than before? Are they becoming more engaged with our messages? Are we gaining more ground for our clients, brands and organisations against the competition?
How can we write more effectively and powerfully to ensure that the answer to the above questions is a resounding "yes!".
This course is designed for those in the profession of writing or editing marketing communication for their clients or their organisations. It will arm participants with greater skilfulness in the task of producing marketing messages with more rewarding results.
Be prepared for hands-on practice; segments of teaching interspersed with practical individual as well as group work and discussions. This is an intermediate-level workshop for those who have written and edited copy for 1 -2 years.
AIMS
Identifying what is "good" and what is "bad" writing
Understanding your role as a writer or editor of marketing communication
Understanding Corporate visions and missions
Getting in touch with audiences
Examining writing styles
Sourcing for ideas; gathering of material
Polishing, editing, proofreading
The role of art direction
Working with deadlines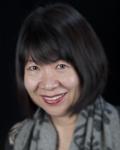 Melina brings with her more than thirty years of experience in Advertising and Marketing Communication. From an award-winning background in copywriting, she has held significant senior creative and management positions in international advertising agencies as well as founding a local one.
Her teaching experience includes lecturing at the Nanyang Technological University on Communication subjects such as Creative Strategy, Advertising and Writing for Media; and teaching Creative Concepts, Art of Story and History of the Arts at the Republic Polytechnic.
Melina holds an MSocSc (Counselling) and a BA in Sociology and English.
In addition to teaching and training based on her professional communication specialty, she conducts workshops on soft skills development and personal growth and fulfillment. She is passionate about how the application of communication skills and expertise can be harnessed for individuals to achieve life goals.
Registration Details
Capability Development Grant
The Capability Development Grant is open to individuals and organisations who have a strong track record of involvement in the arts at a professional level, and is able to demonstrate commitment to the long-term development of the arts in Singapore.
Kinokuniya Privilege Card Members
Kinokuniya Privilege card members can enjoy 10% off the workshop fee.
Please provide your membership number and workshop title to [email protected] for the discount code before online registration.
SINGAPORE BOOK PUBLISHERS ASSOCIATION (SBPA) DISCOUNT
SBPA members can enjoy a 15% discount off ALAP's publishing courses.
Please e-mail to [email protected] with your name, organisation name, number of pax attending, workshop title and we will provide you with the discount code for online registration.
Minimum – Maximum Number of Participants: 15 – 25 pax
Registration is on a first-come-first-served basis and workshop fees must be paid before the workshop. If the minimum number of participants is not met for the class, the organisers will inform all participants about possible postponement and cancellation, two weeks before the workshop date.
Cancellation & Substitution
The workshop can be cancelled or postponed two weeks before the workshop date if the minimum number of participants is not met. Participants will be fully refunded for workshops cancelled by us.
Participants who are unable to attend a workshop they have registered for are to inform us of the reason two weeks before the workshop date. They will be fully refunded in the event of extenuating and mitigating circumstances (E.g. illness, bereavement, accidents) . Those who inform us up to five (5) working days before the workshop date will receive a 50% refund. Participants can also attend another course at the same value within the same year.
Upon registration, you are deemed to have read and understood the cancellation, withdrawal and substitution policy and accept the terms contained therein.